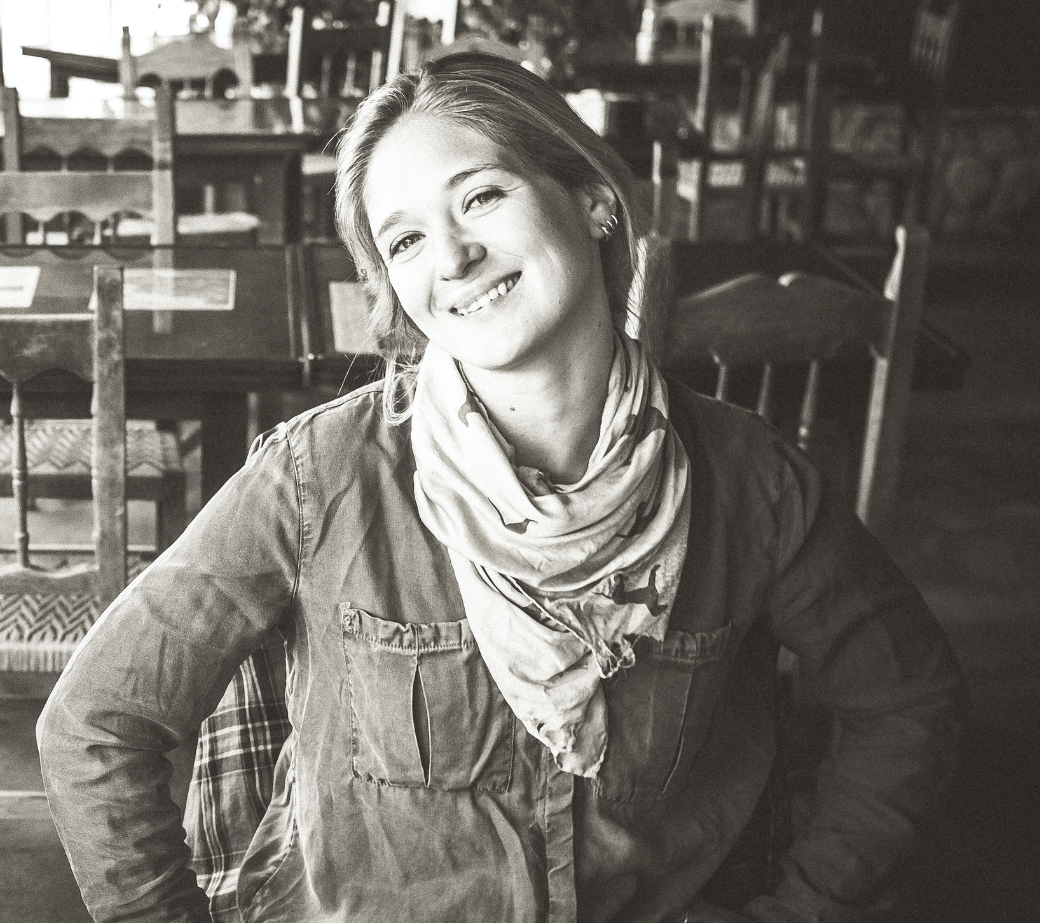 Olivia Bolesworth – Bellorama
A love of the outdoors helped inspire Olivia Bolesworth in her new glamping business…
It was the gift of a bell tent for her 30th birthday that inspired the idea of running a glamping business for Olivia Bolesworth, that combined with the beautiful countryside of Cranbourne Chase, an Area of Outstanding Natural Beauty (AONB), where Olivia lives and the reason why she was keen to base it locally.
At school, she studied Business & Economics, which first sowed the seed of entrepreneurship in her mind. She later studied in Graphic Design and freelanced for work to boost her portfolio. "Being my own boss meant that I learnt a lot about myself as well how to run a business." She later found employment with an international sports marketing agency for leading brands, giving her "invaluable experience" and a later job found her working with Australian technical sailing apparel company, flying all over the world with The Volvo Ocean Race and The Extreme Sailing Series as manager and representative for their athletes and corporate sponsors
It was when a friend asked her for help setting up their old family home near Stonehenge as a guest house, she jumped at the opportunity and returned back to Wiltshire to take on the project, which involved decorating and renovating the large, turn-of-the-century house into a space suitable for paying guests. It wasn't long before the house was full, giving Olivia first-hand experience of the hospitality industry.
Her first glamping site was set up in the summer of 2020, based in a quiet five-acre field at Milton Farm in South Wiltshire with local farmer James Hyde and his partner Deb Bateman. Together they built the site from scratch in just one month with help of their local friend Tom Hughes. To fund the idea, Olivia ran a successful Crowdfunder campaign and received some match funding as part of the NatWest Back Her Business scheme for female entrepreneurs.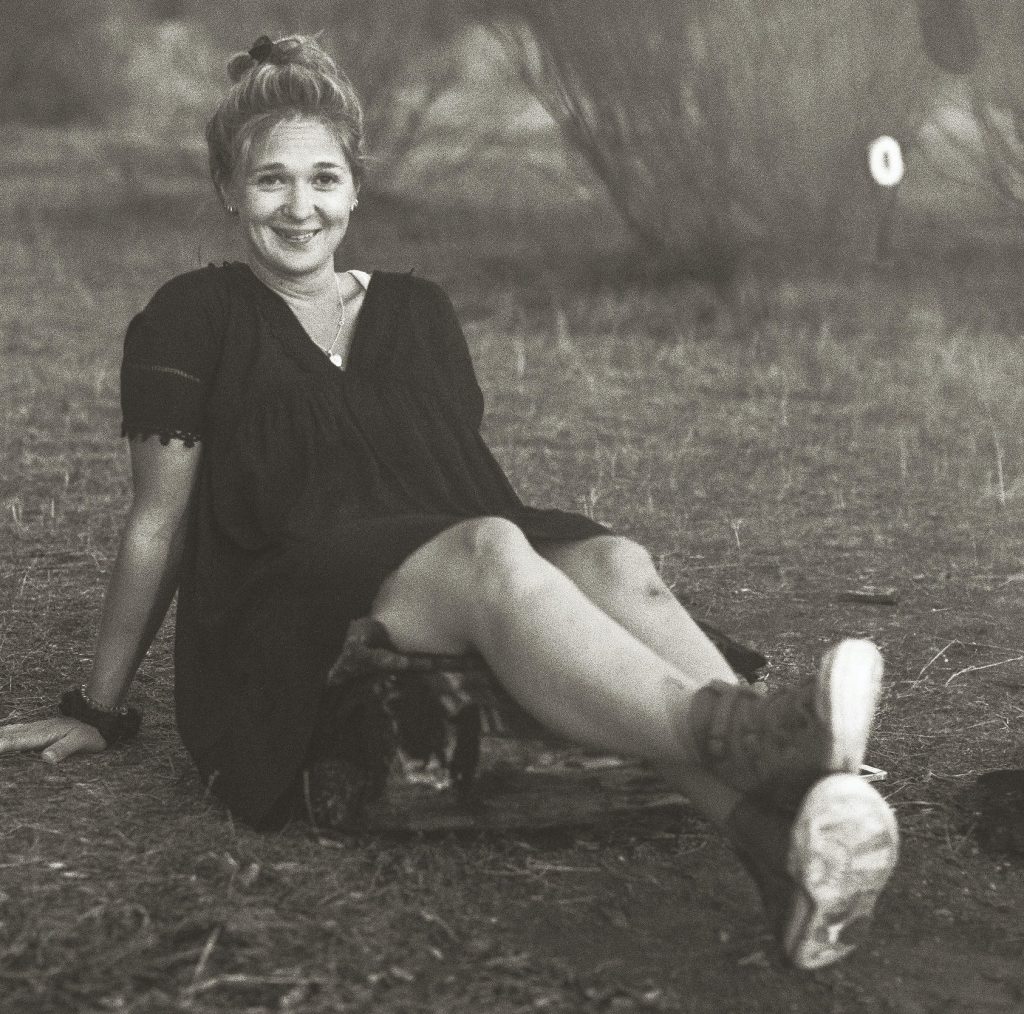 The site was popular with guests from the offset, with a capacity of ten guests being hosted at any one time. Initially the accommodation included Olivia's original bell tent plus another belonging to James & Deb, as well as an authentic Shepherd's Hut built by James Hyde. The aims were simple, to provide a rural glamping and wellness business offering a quality-led experience which allows guests to immerse themselves in nature from seasonal outdoor structures that work with, and do not harm the surrounding countryside.
With the amazing weather of summer 2020, business was good, but the COVID-19 pandemic did threaten to put a dampener on the potential growth of the business. When trading became impossible due to the national lockdowns, Olivia used the time to develop the foundations of her business and her business coach mentioned she should approach Outset Swindon & Wiltshire, for help and advice on how to progress her new business
"It was amazing. The Outset team helped me to produce formal business documents including marketing plans, business plans and financial forecasts. They made it easy to understand and it really helped me to create a more structured approach to my business."
A combination of workshops and 1:1 sessions with the team, also provided Olivia with the support she needed to develop her ideas. "The group discussions were brilliant and the feeling of being part of a wider group enabled me to transform the way that I looked at my business," Olivia commented.
The team also introduced Olivia to Start Up Loans provided by Outset Finance, helping her to produce all the required documentation which led to a successful application.
"I don't know where I would be without this support!"
At the start of 2021, Olivia describes how the prospects for the business did look a little precarious due to a number of factors which included ecological issues such as being located on the outskirts of a rare bat conservation boundary, the phosphates pollution catchment area, plus some resistance from local residents and official bodies withing the AONB. "There have certainly been a few crippling setbacks, but we are working through them slowly and collaborating with the relevant officials," said Olivia.
Due to the various ecological and planning hold ups at their original site at Milton Farm, Olivia was approached by local farmers Tom & Karolina Mitchell, to set up glamping at their idyllic dairy farm at Higher Mere Park, located just three miles down the lane where the tents have been moved, and a new loo & shower block have been constructed. Olivia has further diversified her business model in the face of the various setbacks by working on a pop-up glamping site, funded by the loan she received from Outset Finance, which is now being used to help make this happen.
"The groups who come to stay with us are a real mix of multi-generational families, groups of friends and people who want to connect with nature and spend some quality time in each other's company following the lockdown restrictions – it's lovely to see children particularly interacting and enjoying time outdoors," stated Olivia.
Olivia is keen to keep true to her core values and integrity of being a rural business, working in harmony with nature is key to everything that they do, from installing natural soaps to the shower and sink areas to building the structures using as much re-purposed materials and locally crafted goods as possible. She plans to run both the original and new site together later this year, when possible (planning permitting), offering bell tents with big views, which inspired the company name – Bellorama (a portmanteau of bell tent and panorama)
"The best thing about running your own business is the speed at which you can make decisions and the freedom to create something true to you," enthused Olivia. "There have certainly been times of doubt on my business journey, it's not been easy, but I have learnt to just ride out the lows and go with my intuition. As long as guests continue to enjoy their time at Bellorama, this is enough of an incentive to keep going."
She encourages anyone starting a business to ensure that they take advantage of all the support available through Outset as well as hiring professionals to do the tasks that you need help with, in her case, Lydia Dunn from Whiteacre Planning amongst many others who helped to build and support the two sites.
Looking forward, Olivia is excited to welcome guests again this year and enquiries and bookings have been very strong as people look to holiday in the UK.
For more information click here or visit her on Instagram