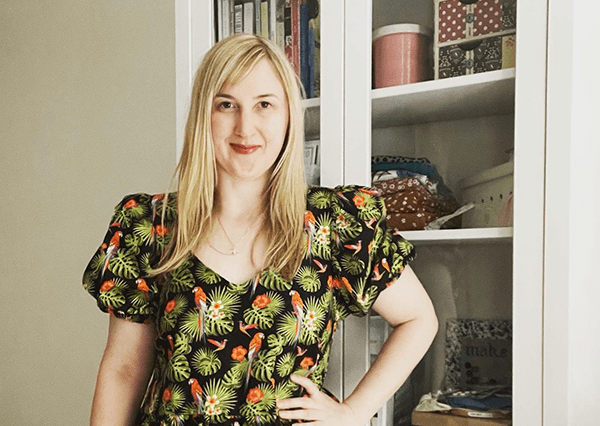 She Loves to Make
Emma is bringing sewing to the high streets of Plymouth with pop-up shops….
The pop-ups offer workshops, talks and activities as part of MEND (the delivery programme for the Interreg-funded C-Care Project and Historic England's High Street Heritage Action Zone programme).
As someone who had always enjoyed crafting, Emma Sherriff developed her interest in learning to sew in 2017 and soon fell in love with it.
"I love the way that you can take a sewing pattern which is in 2D and create something in 3D that is wearable," explained Emma. "During the national lockdowns of the COVID-19 pandemic, I also found it a very mindful thing to do which helped me to relax, plus it meant that I could bring to life garments that actually fitted my body shape."
Emma started to share her growing knowledge and skill through videos on YouTube and Instagram and brought together local sewing groups through her Devon Sews Meet Ups social channels. "I wanted particularly to teach the younger generation to sew," stated Emma.
Her website details the range of events available to beginners and keen sewers and includes a talk from Marni Miller, a contestant on The Great British Sewing Bee this year.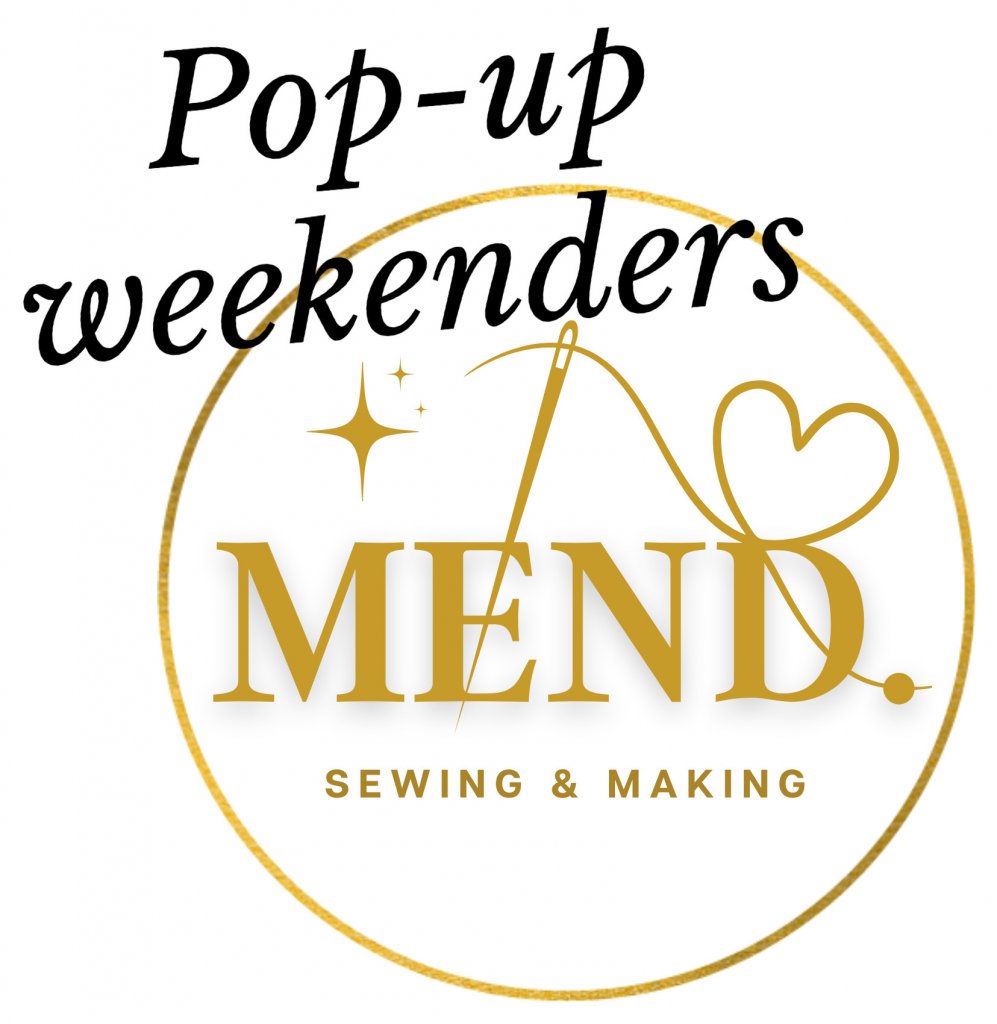 "Sustainability is a key part of what I do, helping people to repair or re-purpose clothes that they own already to reduce the production process of the fashion industry," Emma commented. "I want to bring people together to make something new for themselves. Sewing makes me happy and I want others to benefit from this happiness too!"
Emma is setting all of this up outside of her own full-time job working in public engagement in Higher Education and contacted the local Outset team after meeting one of their advisors at a training day. She worked with them to develop her ideas, including attending workshops and taking part in 1:1 sessions to work on the finance and business planning. They also helped her ideas for some of the workshops such as parent and child sewing workshops.
"It gave me the confidence to recognise that I could make my ideas real and that this was a great way to try out things to see what worked best and whether this might be something that I could turn into a proper business."
Emma is also looking to recruit an intern to help with the project and accessed wider funding to buy a new sewing machine with more advanced automated functions and a Cricut Maker to help sewers bring their creative projects to life with custom designs. She hopes to rent these machines out to sewers as part of a scheme to encourage people to get engaged in sewing.
"I relish the creativity of this project, having previously established new initiatives for a local authority library service, and worked as a Digital Lab Manager in Higher Education."
In her current role, she is enjoying setting up a new team and combining her skills in planning and organisation with her creative ideas. Bookings are looking strong for the workshops and events and long-term, her vision is to run more events and hopefully grow them, with which the team is helping her to develop ideas.
"The Outset programme is very worthwhile, as it has taught me some of the more complex business skills including legislation, licences, finance and Health & Safety. It has helped me to understand more of the business etiquette including who to form partnerships with and how to build contacts through networking."
Emma describes how there have been some challenges along the way, including contracting COVID and an injury to her foot. "These events made me find ways to stay engaged with my community and developed my problem solving, which was in the end really useful."
Her advice to others with ideas for starting up a potential new business is to "not get caught up in your own thinking" and to focus on "use the passion you have for something to learn and grow." One thing that she thanks the team for is helping her to manage her expectations and to take the time to enjoy what she is doing as well as to reach out for support when she needs it.
For more information about the workshops and events running soon, visit www.mendsewing.com or follow Emma on:
MEND Sewing Instagram: @mend.sewing
MEND Sewing Facebook: @mendsewing
My Instagram: @shelovestomake.uk
Devon Sews meet ups: https://www.facebook.com/devonsewsmeetups