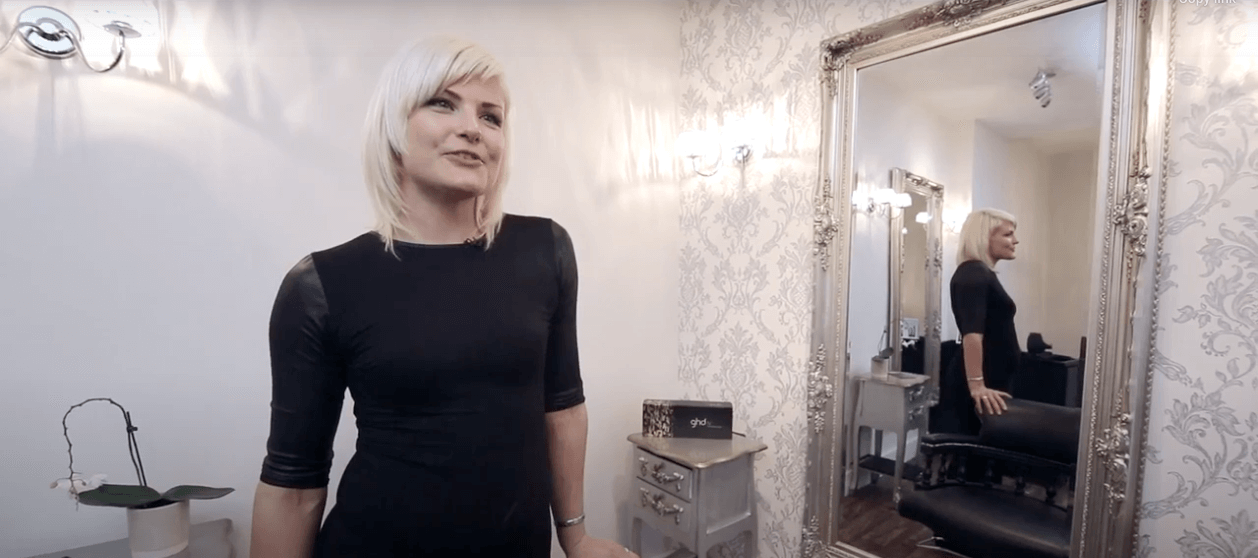 Karoliina Saunders Hair Design
Karoliina always dreamed of having her own salon…
Hairdressing is a competitive sector and you need to stand out from the crowd if you want to succeed. Outset Swindon client Karoliina Saunders aims to do exactly that with her stylish salon, offering clients a unique personal service.
Karoliina grew up in Finland and began hairdressing 21 years ago, training under Finnish world champion Riitta Urjansson. After moving to the UK, she worked for several companies, including roles as Art Director and Assistant Manager at Toni & Guy in Swindon and London, and Manager of a Swindon-based salon. Karoliina then worked for herself for five years, firstly renting a chair in a salon in Swindon and then working from home after the birth of her son.
However, Karoliina always dreamed of having her own salon. Her opportunity finally came in 2013 when a business became available in Highworth, where she has lived for the past 18 years and already built up a clientele.
Karoliina followed a friend's advice and looked into business courses in the area and discovered Outset Swindon via an internet search. Karoliina attended both the Introduction to Enterprise and the Business Start Up courses.
"The courses gave me all the information I needed to go forward with starting my business. I got total support with my business plan as well as help with my loan."
After completing the workshops and finalising her business plan, Karoliina asked her local bank for a loan which was declined. So Outset helped her make a successful application to South West Investment Group (SWIG). Together with family support, this enabled her to lease the salon and employ three staff.
"Outset has been great. I can't thank my advisor Jane Henderson enough. She has been a tremendous support and help from start to finish. I have recommended many people to go on the course. I felt it was brilliant in every way!"
With several competitors in the town, Karoliina recognises the importance of customer service to attract and keep clients so she offers a head massage with every shampoo and a full consultation. Her target market is 25 to 75 year olds in Highworth and the surrounding area.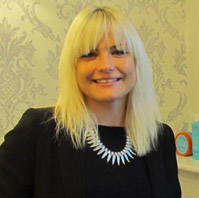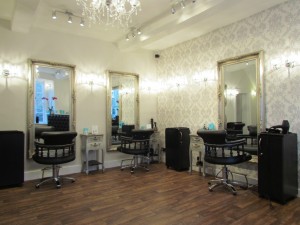 Karoliina is keen to support local businesses and worked with a graphic designer, website company and printers based in Highworth when setting up the salon. She recently collaborated with the local bridal shop and hotel to produce a wedding portfolio to promote their services at wedding fairs.
Looking ahead, Karoliina plans to take on an apprentice and to participate in as many hair competitions as possible. Having already reached the finals of a national competition, she hopes to go one step further and win first prize, turning Karoliina Saunders Hair Design into a recognised brand within the hairdressing industry.