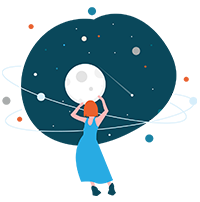 Grow Your Business Workshop - Optimising your Social Media *ONLINE*
Friday, 9 September 2022
10:00 am – 1:00 pm
Online
Learn how to set up and use social media channels effectively to promote your business and generate leads.
In this practical workshop, we look at setting up and starting to use Facebook, Twitter, Instagram, Pinterest and Linkedin and look at examples of good practice using real-world brands and businesses.
We also look at using those social media channels effectively to maintain contacts, promote your business' products and services and generate leads.
All of our workshops are taking place via our online training room – all you need is a laptop or tablet to join. After you've registered, we will email you the link you need to join the session.
Please note: You will need to have completed our Start Your Business sessions, started our Run Your Business sessions and registered your business to be eligible to attend.