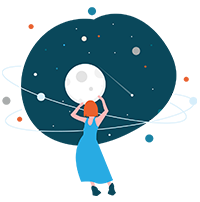 Grow Your Business Workshop - Introduction to Crowdfunding *ONLINE*
Monday, 27 June 2022
10:00 am – 1:00 pm
Online
Want to run a successful crowdfunding campaign to raise funds for your business?
In recent years, crowdfunding has become an increasingly popular method for businesses, both large and small, to raise much-needed funds by offering goods and services as a reward instead of equity in the business.
Our three-hour workshop looks at all the crowdfunding platforms best suited to start-up businesses, identifies common campaign pitfalls and how to avoid them, as well as outlining the three main stages of running a successful crowdfunding project:
Pre-Campaign Stage – how to plan your campaign, organise your reward tiers and stretch goals for maximum effectiveness, register your account and start looking at your promotional strategy
Campaign Stage – how to communicate effectively with your backers, use and boost your social media advertising for maximum results and target relevant Facebook groups
Fulfilment Stage – how to collect data from your clients and use it to your advantage, including offering upselling opportunities, plus packaging up your rewards.
All of our workshops are taking place via our online training room – all you need is a laptop or tablet to join. After you've registered, we will email you the link you need to join the session.
Please note: You will need to have completed our Start Your Business sessions and our Run Your Business sessions and registered your business to be eligible to attend.