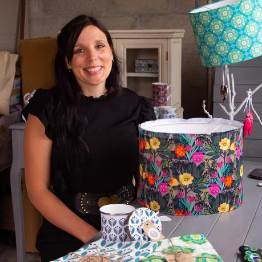 Sophie Tilston Homeware
"Running my own business gives me the freedom to work anytime I choose."…
Sophie's story
With a degree in textile design and a career as a product designer and buyer, Sophie Tilston had a fantastic range of transferrable skills she could use in starting her very own designer homeware company.
However, a busy family life and a part-time job kept getting in the way, until the COVID-19 pandemic in March 2020 gave her some much needed time and space to think.
"I've always experimented with printing my own designs and products and dreamed of running my own business," says Sophie. "For nearly four years I attended one or two craft fairs a year with some of my designs, but I was only really testing the waters. Feedback from customers was always really positive, so when lockdown hit, I thought 'I've just got to get started properly with this'. A friend of mine recommended Outset Cornwall and I signed up."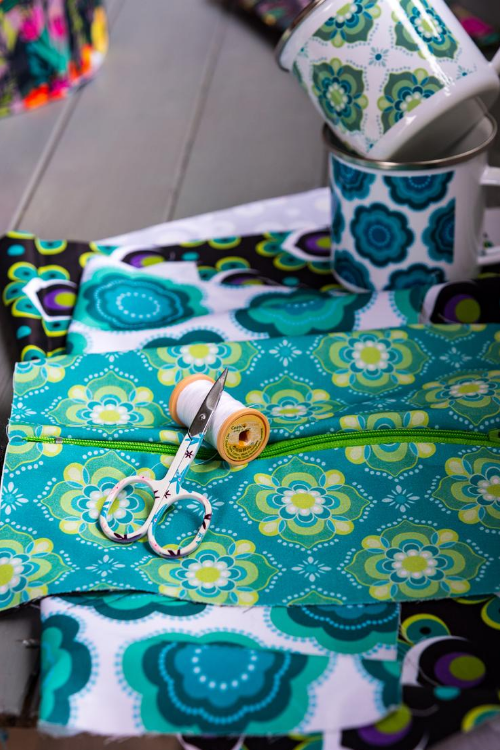 Home-schooling their three children, whose ages range from eight to seventeen, as well as working and starting a new business, didn't overwhelm Sophie and her husband.
"When you're a parent you're always thinking 'For every hour they're asleep, how can I maximise this time?' You get used to picking things up and putting them down, multitasking and getting the most out of every single minute of the day. I'd been working from home for a while and so I'd become used to working around the children and in the evenings. Running my own business gives me the freedom to work anytime I choose."
Throughout the pandemic, Outset Cornwall delivered its business start-up programme online via Zoom, working flexibly to help people fit sessions and 1:1s around family, work and other commitments.
"The Outset programme was a really helpful insight into how businesses work. The feedback from the trainers and other people in the group was so useful and it was really interesting to hear other people's ideas and get their input. The structure of the sessions really motivated me to do more each week."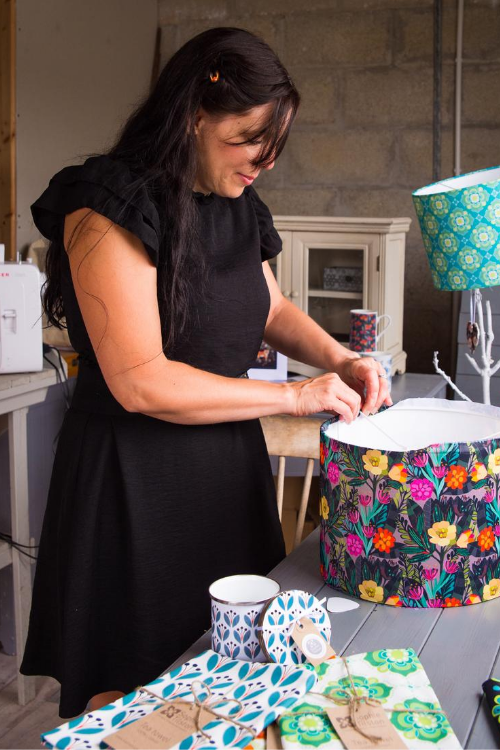 Sophie handmakes and prints eclectic homeware and fashion accessories in beautiful patterns, including lampshades, tea towels, greetings cards and mugs, all from her seaside studio in Falmouth. She sells her products via her website and Etsy shop and is now part of a brand new collective, The Crafty Bean in Falmouth, where she enjoys meeting customers in person and getting feedback on her designs.
"I think people are interested, now more than ever, in owning original pieces that are individual and aren't mass produced. When working for a big company there are so many constraints for a designer, it's a lot different working for yourself. Now, I can experiment and try out new ideas, and if it doesn't work, it doesn't matter."
To anyone considering signing up for the Outset programme, Sophie says;
"Definitely do it, don't put it off. Even if you don't have a confirmed idea, it's amazing to speak to everyone else in the group and be inspired by them. The sessions are a good way to touch base each week and you get to see how everyone develops as you develop."
Sophie's beautiful homeware can be found on her website here – www.sophietilston.com