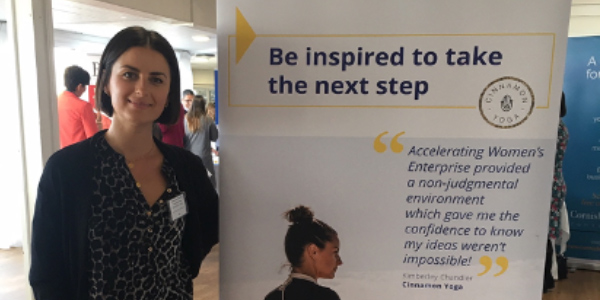 Outset marks International Women's Day 2020 – Each for Equal
Outset marks International Women's Day 2020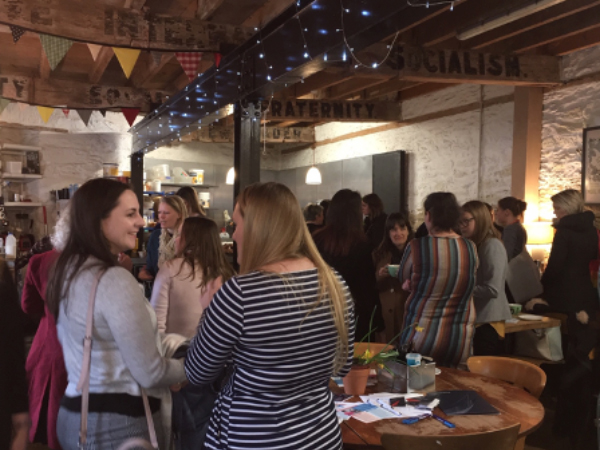 Earlier this month saw Outset events taking place in Cornwall, Bournemouth and Plymouth to mark what has become a global day celebrating the social, economic, cultural and political achievements of women. The first IWD gathering took place in 1911 and was supported by over a million people. It has continued to grow exponentially and last year the IWD hashtag was shared over 3 million times on Twitter alone.
Firstly, on Thursday 5 March, we attended a networking breakfast event to mark IWD2020 organised by NatWest & accountants Bishop Fleming to talk about how the Back her Business programme, delivered by Outset can benefit female entrepreneurs. The event also featured a special presentation by Celia and Silvia of Siblinc, fashion copywriters working with some of the world's most famous fashion brands – all from a small coastal village in Cornwall.
On Friday 6 March, the Federation of Small Businesses in Cornwall organised a successful "Women in Confidence" conference in Falmouth, sponsored by Outset with around 100 attendees. The morning included speakers such as Julie Lilley, CEO of the FSB, Karina Rickards of Cornishware, Sandra Garlick, MBE of Women in Enterprise Taskforce and Laura Whyte, Co-Founder and MD of Whyfield. The attendees participated in workshops in the afternoon, including one led by Pam Sekula, one of the Outset team which included a Chair Yoga session with client Kimberley Chandler of Cinnamon Yoga.
On the actual day of IWD2020, Sunday 8 March, Outset Bournemouth, along with Sassy Smith of Cloudless Coaching, organised a special day for local female entrepreneurs in the Southbourne area. Over 150 women came to participate in a range of health and exercise classes including yoga and mindfulness and visit stalls where local businesswomen displayed their products and services. The day was a great success with business ranging from vegan food to gin distillers, healthcare practitioners to jewellery makers and crafts women to jam makers. The event also provided an opportunity for women in business to network and share experiences.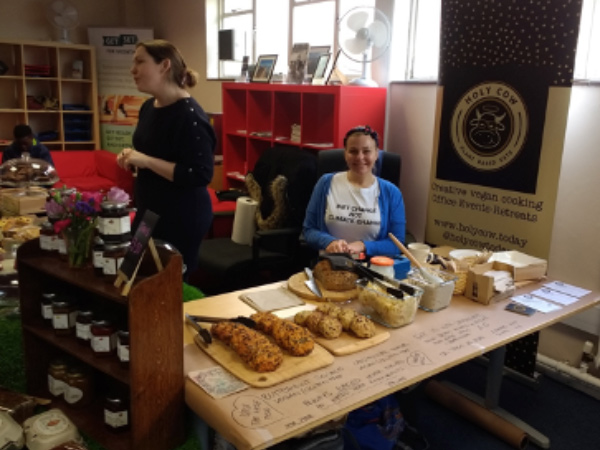 Later that week, Bev Hurley, CBE, who is CEO of YTKO described her journey from Single Mum to CBE in an entertaining evening presentation in Plymouth. Some of the women participating in the Accelerating Women's Enterprise programme in the city attended along with other female entrepreneurs keen to hear from this dynamic speaker, entrepreneur, mentor, angel investor and one of the UK's leading authorities on small business.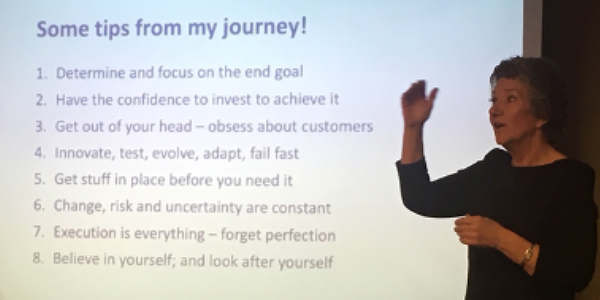 "It was fantastic that Outset was able to support or be involved in so many events to mark International Women's Day this year. Outset has now supported over 17,000 women to set up their own businesses. Provision of support tailored specifically for women makes a massive difference. Training has been written for women by female entrepreneurs, who have started their own companies and know what works to make them successful and sustainable. Outset, Accelerating Women's Enterprise and Back her Business all offer training and mentoring to help women get into enterprise. So- if you are a woman thinking of starting a business, free support is available – so grasp it whilst you can!'

Liz Ratcliffe, General Manager of OutsetCIC
Are you a women setting up a business? OutsetCIC can help you with your business idea.
Get in touch with the team.