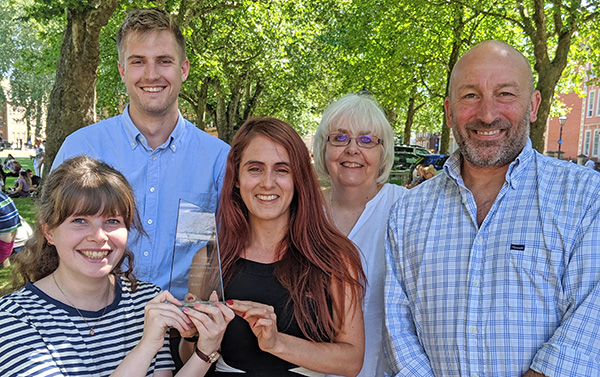 Outset wins Bristol City Council Employment, Skills and Learning Service Award!
Outset were delighted to be one of the businesses, community organisations, volunteers and local residents that were honoured for success across employment and learning services by the Bristol City Council Employment, Skills & Learning (ESL) Department.
The ESL service works directly with school leavers, apprentices, adult learners and job seekers across Bristol, while providing and coordinating learning and employment support for businesses and organisations.
Awards are provided to individual organisations that have worked to help people to learn, gain qualifications and get work.
This award is recognition of the work Outset has provided in supporting disadvantaged people through the Future Bright programme. The aim is to help local people develop their skills, increase their income and progress in their careers. Many of these people have explored entrepreneurship as a route to progression, with Outset helping with providing impactful start-up guidance through the current ERDF funded programme.
Outset have been an integral partner for the success of the Future Bright programme. They have gained a reputation in delivering excellent courses and advice for new start-ups.

Furthermore, the feedback that the Future Bright Career Progression Coaches have received from their clients who have benefited from the support of Outset has been overwhelmingly positive and they appreciated of the advice and assistance offered by them.

Jane Taylor Head of Service, Bristol City Council Employment, Skills and Learning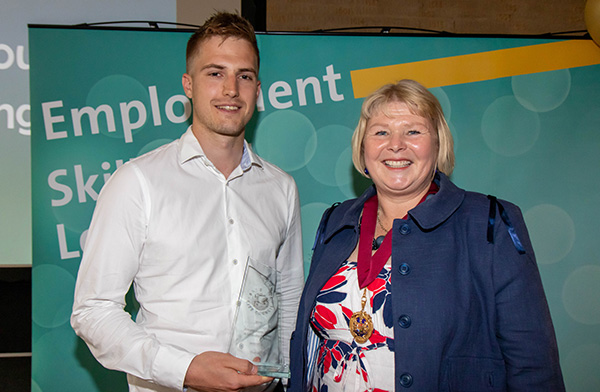 At Outset, we are committed to supporting disadvantaged individuals across the region in exploring entrepreneurship. Working with Future Bright continues to be a pleasure and shows that funded projects working in collaboration, often leads to better results for our end beneficiaries. We look forward to continuing our support alongside local Council and WECA's inclusive growth agenda and our partnership with Future Bright.

Toby Howkins Project Manager, Outset
Now in its 10th year, Outset have supported over 6,000 businesses across the South West, creating over 6,860 jobs. The service has helped over 23,000 individuals become entrepreneurs in the region, through fully-funded programmes of enterprise workshops and advice.
Outset is part of YTKO, which is on a mission to support 20,000 British businesses across the UK to grow through more effective business development strategies, help them unlock over £50m of finance to invest in that growth, and through our support, expand to create over 10,000 new jobs for the UK economy.
We have already smashed two of these goals having unlocked £68.9 million finance – supported 21,700 SMEs. In addition we've engaged over 30,000 individuals.
That just leaves our 10,000 new British jobs goal. We're currently at 9654, so it won't be long before we can start planning a celebration party!