Outset Business Start-Up Morning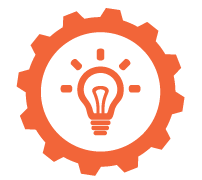 So you've completed our 'Introduction to Enterprise' course and now need to progress onto the stage to grow your business...
Join us on the 26th June for our 'Business Start-Up' morning where members of our Outset team will sit down with you to discuss the next stages of your support.
Slots are allocated and limited to 30 minutes per client/business. Within this time we will help answer immediate questions you may have, as well as draw up your schedule of tailored support for you to take away.
Criteria:
- Must be in the process of registering as a business or registered within the past 3 months.
- Must be committed to attend the schedule of support as agreed in the meeting.
- Must have a basic Business Plan completed for us to see.
To book your allocated slot please visit the 'Register' button.
Please do note that spaces are limited so if you commit to a slot we do expect you to attend.
Please be advised that while Outset is free of charge, we will ask you to fill in a business registration form. Outset is a fully funded program set up to support entrepreneurs and these bits of paperwork enable us to track our progress, measure our impact and continue providing you free services.
Wednesday, 26 June 2019
Morning
Bristol
Interested in attending this event?
Call us on 0800 917 9324 and talk to our Enterprise Advisor Toby Howkins or email: westofengland@outset.org