Outset in Bristol and South Gloucestershire
We run a free programme to help you set up and grow your business through a combination of workshops, online resources and advisor support.

At Outset, we know how inspiring the idea of working for yourself can be, but also that managing your own business can sometimes be daunting – that's why we're here! We've helped thousands of people just like you across the UK to make their dreams come true, by giving them the confidence, knowledge and skills to create thriving and successful businesses.
If you have a business idea in mind, this practical support programme will guide you through all the critical steps needed for success. We will strengthen your business skills, knowledge and confidence, and help you lay the right foundations for a thriving, sustainable business. Our comprehensive content covers areas such as knowing your customer, marketing, demand generation and sales, building competitive advantage, and ensuring you have enough working capital to help your business fly.
We won't baffle you with jargon, but will share our wealth of knowledge and expertise in a friendly and supportive way, helping to develop you and your business. You'll also be working in a group of your peers, and benefitting from the invaluable support of, and connections with, a like-minded community.
Introduction to Enterprise: Covers the fundamentals of setting up your business by helping you understand how to test the market, think of who your customers are, and where to sell. By the end of these sessions you will have completed all the basic learning to help you create a business plan for your new start-up.
Business Start Up: A range of sessions on specific essential topics, such as social media; website design; start-up finance; and many more. As well as 1-2-1 support with your advisor to tackle your individual needs and challenges to develop a successful business.
Outset Online: Our excellent online platform is full of great content and exercises to work through in your own time. We also facilitate groups on here so that you can communicate with those you have met in workshops, and other entrepreneurs nationally… A fantastic way to build a network of like-minded people.
Outset Finance: Financing the start or growth of a business can be a challenge, but our sister service, Outset Finance, is a national delivery partner for the government's Start Up Loan programme. The Outset Finance team will guide you through the application process and provide post-loan mentoring.
Events
We haven't got any events scheduled right now, but call us to see how we can help you.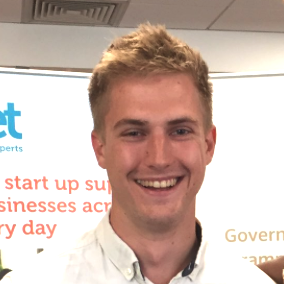 Toby Howkins
Project Manager
Enterprise Advisor Toby heads up our Outset project in the West. Having previously worked as a marketing advisor on the GetSet for Growth project, he has much experience in supporting all kinds of businesses. Toby really enjoys working closely with both potential entrepreneurs to help them shape their ideas, and with business owners to make a real difference to their sustainability and growth.  His particular expertise lies in digital marketing and social media, a key component in helping new ventures get their brand out into the marketplace.
Outside of work, Toby is a volunteer Trustee for a Bristol based charity, The Harbour, and is a keen fan of Liverpool Football Club.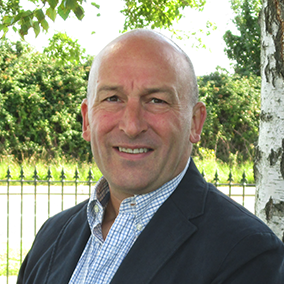 Andy Weeks
Enterprise Advisor
Andy rejoins the Outset West team having previously spent two years as a Business Advisor for our Outset Bristol project. Andy has considerable experience in the wider SME sector having spent 23 years in business banking with a major UK lender where he was responsible for a varied portfolio with aggregate debit balances of approaching £20 million. He has also worked in the charity sector for the Citizen's Advice Bureau, (where he remains a Trustee), as well as running his own business advice consultancy and working for Business West's 'Access to Finance' initiative, an independent national business support organisation.
In his spare time Andy is a keen amateur runner and runs locally with Nailsea Running Club, where he also serves on the committee.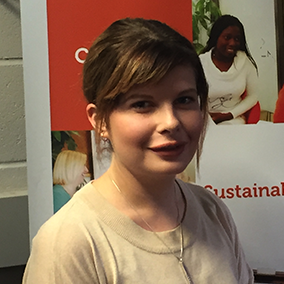 Lydia Stevens
Junior Enterprise Advisor
As the Junior Enterprise Advisor, Lydia assists the team in running our Outset project in the West. Having previously undertaken a retail management and marketing degree, Lydia brings to the team both innovative ideas, business expertise and a keen interest in entrepreneurship. Her expertise surrounds both branding and consumer psychology, each of which are essential to the continual development of any new endeavour. As an individual Lydia is committed to delivering quality support.
Within her spare time, she enjoys drawing and design, and is a keen performer in both dance and cabaret.
Thinking about realising the dream of working for yourself? Already started up but need some more support? Want to meet others like you?
Just get in touch with the team to find out more about how Outset can help you and your business.Call us on 0800 917 9324 or email westofengland@outset.org
Outset West of England
Royal Oak House
Royal Oak Avenue
Prince Street
Bristol BS1 4GB
This Outset service is part of the Enterprising West of England programme and the support is available to you in the West of England, thanks to funding from the European Regional Development Fund.