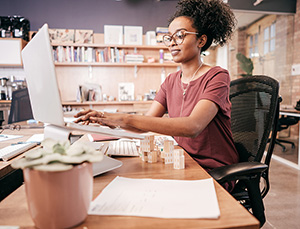 Flagship business support programme launches in Swindon & Wiltshire
YTKO has been selected to provide business support services to entrepreneurs across the Swindon & Wiltshire Local Area Partnership (SWLEP), through its award-winning Outset programme.
Funded by the European Regional Development Fund (ERDF), the new programme, SME Competitiveness, will involve partners from SetSquared, Swindon Borough Council and Wiltshire Council, under the stewardship of the Swindon & Wiltshire Growth Hub.
The Outset service will provide pre-start and start-up support through a wide range of training workshops, e-learning, mentoring and one-to-one support to entrepreneurs across Swindon & Wiltshire. A key element is our specialist Response to Redundancy support for individuals being made redundant from Honda, a major local employer who wish to start their own business.
"We are extremely pleased to be working with SWLEP and partners on this important project which will nurture the enterprise culture across Swindon and Wiltshire.  Our Outset start up support services will be provided by experienced and empathetic local teams of coaches and experts in business planning, marketing and traditional and alternative finance and funding.  I am confident that our activities will ensure that our target communities are provided with the skills and knowledge they need to start up and sustain their new enterprises, support that's needed more now than ever before."

Lee Hughes, Deputy CEO of YTKO
The new programme will build on the success of a previous Outset programme in the area, which helped hundreds of businesses to start-up in the area and also created hundreds of jobs.
Councillor David Renard, Leader of Swindon Borough Council, said the programme would have a positive impact on people being made redundant from Honda of the UK Manufacturing Ltd and local suppliers. Cllr Renard said: "In Swindon, we have always had a strong entrepreneurial spirit and we want to encourage that by offering this support for those who've always wanted to run their own business."
Paddy Bradley, CEO of the SWLEP stated, 'The clue to what we want to achieve is in the programme title. Through professional support of the highest order, we want to help our SME community to be competitive, with the supported businesses taking an increasing share of the market. A resilient, competitive and diverse business base is what we need to underpin the economic growth of the area.'
Think that Outset can help you with your business idea?
Get in touch with the team.