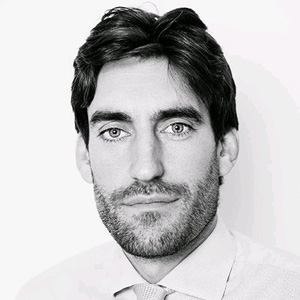 Barnaby Cecil Financial Planning Ltd
Tom Skinner
Tom's story
Founding a business on what the customer needs is the first rule of success, however this was not the case for the financial services industry, where clients were typically sold a product rather than a service. We spoke to Tom Skinner, co-founder of Barnaby Cecil Financial Planning Ltd to find out how a change in legislation prompted him to set up a company tailoring their services to the individual needs of their clients.
Tom has previously worked for a large accountancy firm in the City of London. With 250 clients in his own portfolio, he felt that it was impossible to give them the service and attention to detail he felt they should receive. He therefore left his job, with the intention of setting up his own company, in partnership with a colleague who was also working at the accountancy firm at the time.
Tom used his period of gardening leave to put his plans in place. It is at this point that he found out about Outset. When he first went for a 1:2:1 coaching session, he was asked by the Outset consultant – "so what do you do and who do you help?" At that point Tom realised that he could not articulate his mission or his customer clearly, and therefore if he spoke to journalists or investors, they would simply not understand what he was wanting to do.
After a few more 1:2:1 meetings with Outset, Tom was able to write down his business ideas in a formal business plan, which included a plan of where he wanted to be in 12 months, 3 and 5 years. He says:
Having first spoken with Outset, I quickly realised that there were a lot of things that I needed to do. Alba managed to draw out an enormous amount of stuff from me in just 1 hour. Whilst it was all obvious to her, I had not thought about it to any great extent. And clearly, issues discussed would have a massive impact on the success of our business. She really helped me work out what I needed to do first and put together a plan of what I should do next. For example, I had not thought about a marketing plan, and I had not really thought about what my co-founder wanted to get from the business
Tom says that the key benefit of getting help from Outset was the emotional detachment that the consultants had from his business, so they would advise him with no vested interest in it.
Having opened the company in August 2019, within 3 months they have already got enough work on their books from senior executives for over 12 months. Tom's aim is to understand what his clients ambitions are for the future and to help them to realise them. This means ensuring that they save or invest now to ensure that they have the finances to maintain the lifestyles they wish for in the future. His company has also found a real niche in providing financial services and advice for consultants in the medical profession.
He says that running his own business is hugely rewarding. If he encounters any problems then it is up to him to resolve them and can do so quickly, which was previously impossible when working with the red tape and bureaucracy, typical of a large firm. He has been able to influence everything about his company, even to the office being designed to suit him and his co-founder.
The ambition for Tom is for his company to continue to meet the needs of his clients. Running his own business also means that he can see his two sons grow up, and walk them to nursery in the mornings. He also has the flexibility of working from home if they are sick. His co-founder hopes to meet her ambition of getting onto the housing ladder in the next 24-36 months and to use technology to enable her to work from her laptop, anywhere in the world.