The Jabulani
Based in Plymouth, The Diversity Business Incubator CIC is a business hub for minority ethnicity entrepreneurs. It has a vision to lead innovation in start-ups and entrepreneurship for the BAME community in the city and more widely across Devon.
Managing Director of DBI Plymouth Jabo Butera, identified an opportunity to create a financially secure multi-cultural food hall on Union Street, providing retail opportunities and business support to local entrepreneurs, whilst celebrating the diversity of local residents.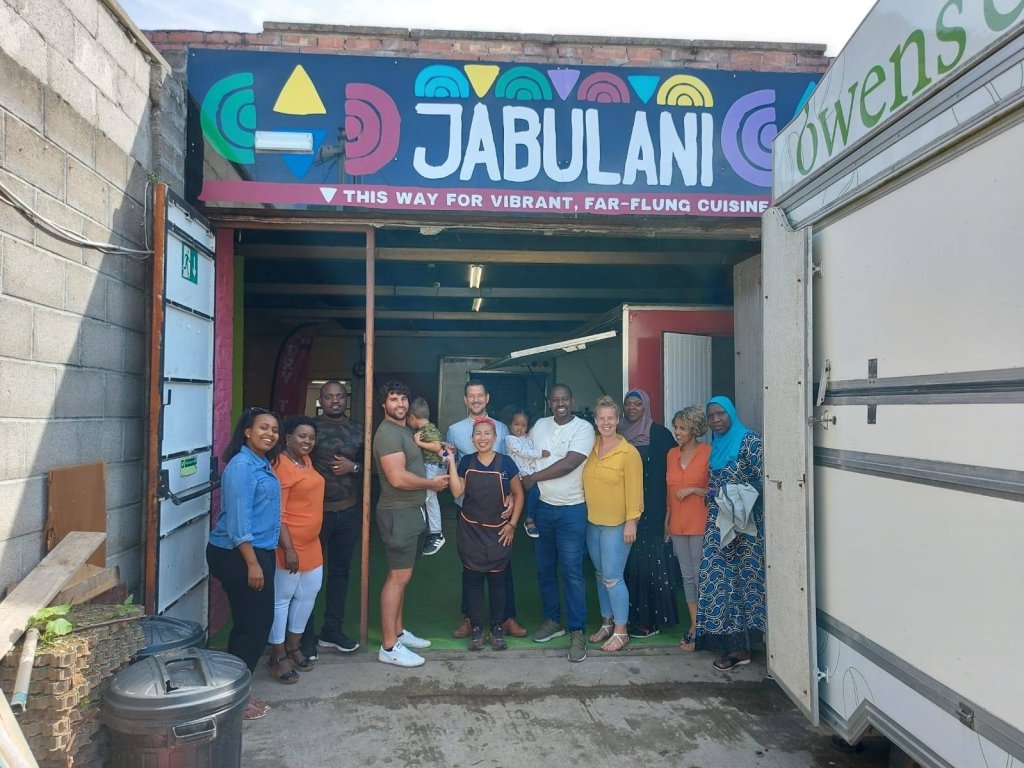 The Jabulani would showcase the positive impact of embracing diversity and the cultural richness it brings to the local area as Stonehouse is the most diverse ward in terms of multiple races and origins in Plymouth. It would also be the incubator for entrepreneurs in the food sector looking to start and grow sustainable businesses. This pilot project would then form part of a larger vision of creating a purposely built International Eater Experience like other venues in the UK such as BOXPARK in Croydon with an ethos and commercial practice firmly rooted around the local community.
The Outset team had been partnering collaboratively with DBI for a number of years given their shared aims of making entrepreneurship accessible in the city and worked with Jabo to develop the plan to support the required start-up investment. The application for council grant funding covered the funding needed to really get the foodhall pilot off the ground and trading including: branding, internal layout design and operational hardware such as tills. Jabo was successful in securing a grant of £7.1K from Plymouth City Council via the Social Enterprise Investment Fund as the social impact of the initiative was clearly evident.
Jabo shared his thoughts on the funding and support he received:
Having a fund that believes in your vision without having to fill in long applications and also supporting in equipping you with the assets needed for making your business successful, that is the kind of fund entrepreneurs need in this modern society. The social impact is highly valuable in this relationship compare to others who values the output in terms of turnover or numbers.
Over more than a year on and despite the unexpected challenges of the pandemic, the Jabulani food hall is now a thriving hub for its foodie residents and members of the local community. Not one to rest on his laurels, Jabo already has his sights set on phase 2 of the initial plan and is now progressing plans for expansion to the food hall itself.
Looking optimistically ahead to 2022 Jabo says:
the assets acquired through this fund are allowing us to expand and exploring a bigger premises and reach further afield as our marketing and branding is creating a good customer based community.