Slide
Want to develop your business skills?
"Outset has helped me to understand more of the business etiquette including who to form partnerships with and how to build contacts through networking."
Emma Sherriff, She Loves to Make

Outset in Plymouth
Thinking about starting or growing a business in Plymouth?
Our Outset service is here to help provide you with business support and access to funding options, a wide range of fast track training workshops and events, e-learning, mentoring and 1:1 advice.
Our experienced team will take you through the start-up journey and give you all the tools, knowledge and confidence you need not only to make your launch a success, but also develop your early stage business.
We can also connect you to a supportive community of other entrepreneurs, local business owners and partners.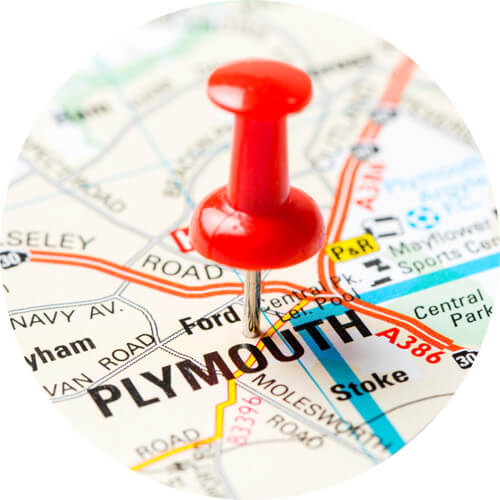 We've a passion for Plymouth
At YTKO we are passionate about Plymouth. That's why we moved our regional HQ to Stonehouse and why we have been successfully delivering our support in the city for over 10 years.
We first launched our Outset programme in January 2010 and for over a decade have been working in close partnership with Plymouth City Council to provide business start-up and growth support for the city's residents.
Post-Covid this support is needed like never before and we are fully committed to helping even more people achieve their dreams of starting their own business!
Plymouth City Council have been a critical strategic partner to Outset for the past 10 years, helping us to exceed all outputs on our programmes. Even when match-funding was difficult to source and YTKO self-funded some of our programmes in Plymouth, their endorsement and constant support of Outset, and their close working partnership have helped make our programmes such a success.

Lee Hughes, Deputy CEO, YTKO
your own business is an exciting and challenging adventure. It can be extremely daunting if you have additional barriers to overcome, such as disability or being long term unemployed. Outset offers start-up support to include and support everyone.

Graham Leigh, Programme Director
Our track record of success
Outset Plymouth launched in 2010, funded by Plymouth City Council and via the European Regional Development Fund and ran for 5 years. Outset Start-Up and Grow launched in 2017 across Plymouth and Torbay, funded through ERDF, YTKO and the Heart of the South West LEP.
We engage those who were hardest to reach and furthest from the labour market, working with community and job centres.
We are delighted that we are able to continue our Outset Enterprise coaching support in the city with Plymouth City Council until June 2023
Thinking about starting or growing a business in Plymouth and want to know more?
Call us on: 0800 0286 754