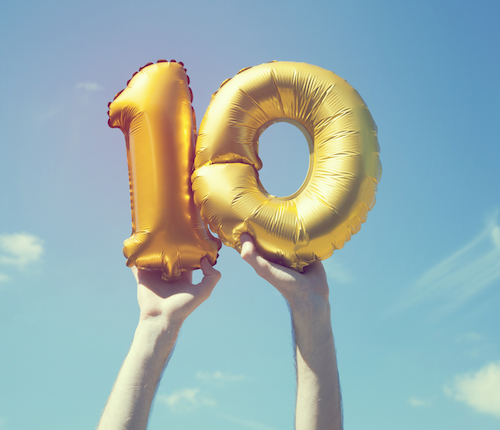 Outset Finance achieves major milestone with £10million of Start Up Loans delivered
Start Up Loans delivery partner Outset Finance is celebrating their success after hitting another impressive milestone; securing a total of £10million for UK entrepreneurs looking to start or grow their businesses.
Launched in January 2014, Outset Finance has gone from strength to strength. Partner service of the award-winning start-up support provider Outset, and part of the YTKO Group, Outset Finance has secured a further £5million worth of Start Up Loans for budding business owners since September 2016, doubling their milestone in just over a year.
Business and life partners Tanya Poole and Ryan Marsland, owners of the Fig Tree @ 36 restaurant in Plymouth, were the 660th clients of Outset Finance. They received Start Up Loan finance of £15,000 for their business, which took Outset Finance past the £10million mark. The duo are ecstatic to have accomplished their dream of owning a restaurant where they are proud to serve locally sourced food in a relaxing and friendly environment.
"We would definitely recommend Outset Finance! In fact, we already have, to someone we know who wants to set up their own business. As we say to each other, "wish it, dream it, do it" we have done just that, and been able to follow our dream thanks to the fantastic support of the Outset Finance team. We were able to refurbish the restaurant, and without the Start Up Loan we would have had to do the refurbishment as and when we could afford to do so. That wouldn't have looked great for a new business!"
The government backed Start Up Loans scheme is available to all business sectors with a competitive fixed interest rate of 6.2% APR. Outset Finance were chosen to be an official partner of the scheme because of Outset's strong focus on supporting people with securing finance to start-up and grow their business. In the last eight years, Outset has worked with nearly 23,000 people across the UK, helping 5000 people fulfil their goal of running their own business. All clients of Outset Finance can also benefit from free access to over 40 hours of interactive e-learning via Outset Online, which guides them through all the vital steps of creating a business plan that they can download as part of their Start Up Loan application.
Start Up Loans Manager Paul Green comments "One of the biggest barriers faced by new entrepreneurs and SMEs across the UK is access to affordable finance. The Start Up Loans scheme provides a sustainable solution to this challenge to start up and growth. At Outset Finance we take pride in what we do day in day out, so we're thrilled to have reached this fantastic milestone and helping clients like Tanya and Ryan achieve their dream."
Tanya and Ryan, a chef by trade, are already looking to the future. "Now the restaurant is up and running, it's a relaxing, intimate and friendly environment in which to savour our fresh, locally sourced and professionally served food. We want to win awards for our restaurant and build a great customer base with local Plymouth people. By holding to our core values, perhaps our living our dream will even lead to a second new restaurant!"
For more information and to apply for a Start Up Loan for your business, simply call 0800 389 8188 or visit their website.