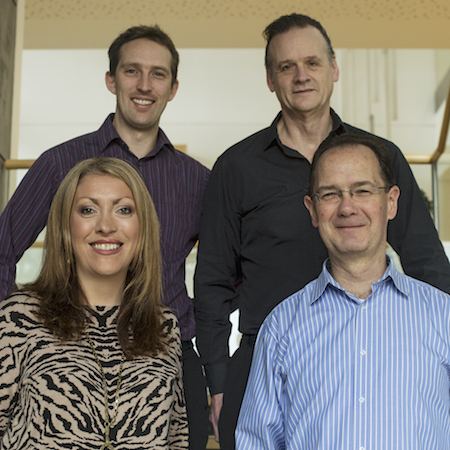 February 9, 2018
The business start-up experts
Cornwall Living – February 2018
Now in its 10th year of helping hundreds of new businesses, we go behind the scenes to meet the businesses advisors at the heart of the highly successful Outset Cornwall programme.
Originally launched in October 2009 to help stimulate economic development and innovation throughout the Duchy, the award-winning programme of business start-up support has made an incredible impact on the Cornish economy, helping create hundreds of businesses and much needed jobs.
Anyone with an idea for a new business or those needing support to grow their business can contact the Outset team to find out more about the extensive package of business start-up and growth support available.
The programme includes an initial information session where clients can explore the feasibility of their business idea, a 2-day workshop covering key aspects of setting up and operating a venture, from financial planning and budgeting to marketing and sales, along with specialist interactive sessions learning essential skills and tasks from registering with HM Revenue and Customs to setting up a website. Bespoke one to one meetings between business advisors and clients provide personalised, tailored advice.
The programme is delivered by a team of expert business advisors, with sessions and workshops held regularly in venues throughout Cornwall. Each advisor is highly skilled and extremely experienced, offering advice and guidance across a range of specialist areas from finance and funding to business marketing and branding. Many of the team have also run their own businesses, so they know first-hand the issues and pitfalls that being your own boss can bring.
Shining a spotlight on the members of the advisor team, Ian Williams has been part of the Outset programme since it first began. A qualified mortgage broker, Ian's background has included managing a team of independent financial advisors for one of the South West's largest mortgage brokers. His financial expertise is invaluable in helping clients get to grips with the essentials of setting up and running their businesses, from developing a business plan and producing financial forecasts to the practicalities of registering a business with HM Revenue and Customs.
 "A lot of businesses feel very daunted that they are out on their own. Outset supports people on their business journey, guiding them step by step to help them grow and blossom."
 And because it's not all about the work, in his spare time Ian is a keen photographer and enjoys frequent travelling.
An experienced entrepreneur himself, advisor Chris Hassall brings many years of business coaching and training to the Outset mix. Chris has set up and run several businesses himself, including a number in the brewery trade where he specialised in sales into the London and export markets.
Chris is passionate about supporting and mentoring new businesses and has frequently been praised for his commitment to providing clients with highly relevant and targeted advice.
When he's not at work Chris enjoys a number of interests including being an avid DIY enthusiast, having renovated several houses.
Proving that it's not just the men at the heart of Outset's success, business advisor Pam Sekula has many years' experience of providing business start-up and training support. Pam's knowledge of working with employers both in the public and voluntary sector has meant she has established an extensive network and understanding of organisations throughout Cornwall.
Like Chris, Pam has also been her own boss, so is in a great position to advise new business owners, and when she's not delivering sessions and workshops Pam is a keen gardener and enjoys walking her golden retrievers.
The fourth member of the Outset advisor team is Nick Hawker, a seasoned professional who has set up and run several international businesses. Nick has also worked with some of the world's leading companies as a mindset and cultural transformation consultant. He has used these skills to develop a popular and successful new Outset workshop encouraging clients that the way you think and behave is fundamental to achieving business success.
To unwind Nick is a keen tennis player and while travelling once ended up drinking vodka with the Russian Mafia in Poland!
So, if your new year's resolution was to realise your dream to be your own boss, let the friendly and knowledgeable expert team at Outset Cornwall help you ring the changes.