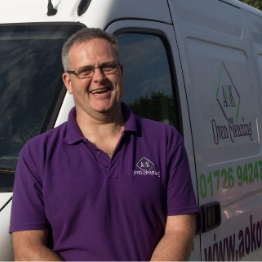 AOK Ovens
"I would definitely recommend Outset Cornwall; it's a free resource packed full of information and ideas"….
Andrew's story
Andrew Terry toyed with the idea of setting up his own business for many years. After a long career in the air force, prison service and public transport, he was ready to give up the long shifts and inflexible working patterns which had dominated his working life.
"I've always wanted the freedom and flexibility that self-employment offered, but I was never sure what kind of business I could run."
After some research, Andrew decided oven cleaning offered a good opportunity for variety, to work with his hands, and manage his own day to day workload. He completed a comprehensive oven cleaning training course, bought all the necessary materials and equipment and tentatively launched his business.
"When I first started out, I knew about oven cleaning, but I didn't really know what I was doing when it came to running the business – I was flying by the seat of my pants! I kept seeing adverts offering 'free business start-up help' from Outset Cornwall and I thought that I had to go for it, I had nothing to lose. I took the plunge and contacted Outset and I haven't looked back."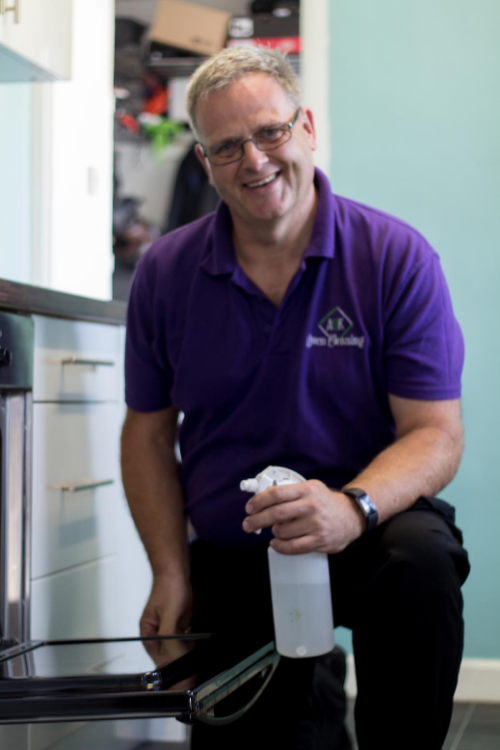 Business was just starting to pick up for Andrew with more and more individual clients and commercial contracts coming through the door, when the COVID-19 pandemic hit and lockdown prevented him from continuing to operate.
Fortunately, he was able to complete the Outset programme online via Zoom and has used his time in lockdown to work on a business plan and get to grips with some of the more unfamiliar elements of running a business, particularly social media.
As lockdown eases, Andrew is finding he's gaining new customers all the time as more people focus on maintaining high levels of cleanliness at home.
Currently, Andrew is still employed, juggling shifts around his oven cleaning business, but he hopes to build his business sufficiently to make his dream of working for himself, instead of other people, a reality.
To future Outset clients, Andrew's main advice is, "Go for it! I dilly dallied and I should have just got on and done it. I kept thinking people would see my business idea as daft, but the trainers and the other people in my group have given me the confidence, knowledge and skills I needed to run my business effectively."
"I would definitely recommend Outset Cornwall; it's a free resource packed full of information and ideas, and thanks to them, my personal confidence about becoming self-employed has increased no end."
Find out more about Andrew's business here – www.aokovens.co.uk