Want to start a business?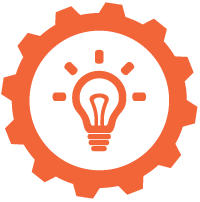 Got a business idea?
Not sure what to do next?
Our Start Your Business sessions will allow you to explore whether starting a business is right for you.
Run as five half-day sessions over a five-week period, we use a range of informal sessions, practical workshops, and online learning, to give you the tools and confidence you need to start your business journey.
Paul Nuttall of Paul's Odd Jobs decided to become his own boss so he could benefit from a better work/life balance.
Our sessions cover:
Start Your Business session 1
Could you give yourself a job?
This first session helps you explore your transferable skills, experience, strengths, passions and interests to help generate real business ideas, or build on an existing one. We also discuss, identify and evaluate the barriers you face, both real and perceived, and explore ways of overcoming them. We will also start working on customer profiles and market research.
Start Your Business session 2
Would you give yourself a job?
The second session will build on your customer profile and review your initial market research in relation to your business idea, while linking with time management, goal setting and your Personal Survival Budget. We also outline the considerations needed when starting to build a website, and run through starting a business plan and why it's important.
Start Your Business session 3
Introduction to Financial Planning
Taking the fear out of business finance! We show and explain what a Profit & Loss Account is and also explain the three line accounts that HMRC require for your annual self-assessment. How do you work out what to charge your customers? Whether you are selling a product or providing a service this session helps you to decide on a clear structure for your pricing policy using a standard 'recipe' to guide you.
Start Your Business session 4
Costing & Pricing
Is the thought of having to do a cash flow forecast for your business plan filling you with dread? We show you how to take the guesswork out of creating forecasts and Profit & Loss Accounts with our simple-to-use tools coupled with practical knowledge that helps you get the most from documents that really can show you more than just your bank balance. You will also meet one of our advisors and find out how to access advice and support after you start trading.
Start Your Business session 5
Professionalism, Progress and Presentation
In this workshop we take a closer look at the results of your market research and work together to interpret the results before exploring the importance of good presentation skills. Don't like giving presentations? Let us give you some really practical advice that will help you plan, prepare and practice your presentation, show you how to overcome your nerves and involve your audience. You will also receive one-to-one support in completing your Business Plan.
Check below for details of our upcoming sessions. We're adding new dates all the time, so bookmark this page and keep checking for new dates near you.
Busy in the day? Don't worry, we run a five-session evening programme too.
Our next sessions:
No events found

Outset Cornwall Start, Run and Grow project is funded by European Regional Development Fund and will run until July 2022. It is being delivered by YTKO Ltd and Cornwall Neighbourhoods for Change.