Want to start a business?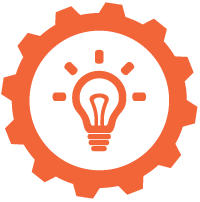 Got a business idea?
Not sure what to do next?
Our Start Your Business sessions will allow you to explore whether starting a business is right for you.
Run as eight half-day sessions over an eight-week period, we use a range of informal sessions, practical workshops, and online learning, to give you the tools and confidence you need to start your business journey.
Paul Nuttall of Paul's Odd Jobs decided to become his own boss so he could benefit from a better work/life balance.
Start Your Business Sessions
Start Your Business session 1
Exploring Enterprise
We explore your transferable skills, experience, strengths and interests, identify any barriers you face and how to overcome them, plus we look at your ideas and ambitions for self-employment.
Start Your Business session 2
Ideas & Individuality
We look at how your individual skills, experience and interests can be used to generate ideas that you can develop into a sustainable business.
Start Your Business session 3
Your Customers & Competitors
Taking your new business idea, we look at how to effectively research your new market so you can identify who your potential customers and competitors might be and start building your target customer profile.
Start Your Business session 4
Motivation & Management
Getting a small business up and running is certainly an exciting challenge, so to keep things moving forward and avoid it becoming stressful, this session helps you start setting clear goals and building a timeline of key activities to help you develop your plans and ideas without losing momentum.
Start Your Business session 5
Feasibility & SWOT
In this session, we examine the internal strengths, weaknesses, opportunities and threats of your business idea, together with key external factors that can affect the market your business operates in. We also take a look at your personal survival budget, and the start-up costs involved in getting your business off the ground.
Start Your Business session 6
Finance & Focus
Money can often cause huge stress and worry, so in this session we start looking at costs, budgets and your personal income requirements, so that you can gain a better understanding and start planning your self-employment future.
Start Your Business session 7
Pricing & Pitching
Having a clear idea of how much to charge for your product or service is essential, so in this session, we look at pricing and what determines it, and how essential it is for forecasting and cash flow.  We also start looking at how to communicate what your business is, who your customers are and your future plans clearly and concisely.
Start Your Business session 8
Planning & Presentations
Using the feasibility document you've been developing over the sessions, now you get the chance to share your business idea as a "sales pitch" with your peers in a safe, friendly environment. You'll also find out how to access advice and support after you start trading and re-connect with one of our Outset advisors, as well as our recommended next steps.
Check below for details of our upcoming sessions. We're adding new dates all the time, so bookmark this page and keep checking for new dates near you.
Busy in the day? Don't worry, we run an eight-session evening programme too.
Need some help to boost your new business?
Don't forget, you can book a place on our Boost Your Business Sessions and learn more about business planning and structures, digital marketing and building a website while you attend our Start and Run Your Business sessions.

Outset Cornwall Start, Run and Grow project is funded by European Regional Development Fund and will run until July 2022. It is being delivered by YTKO Ltd and Cornwall Neighbourhoods for Change.