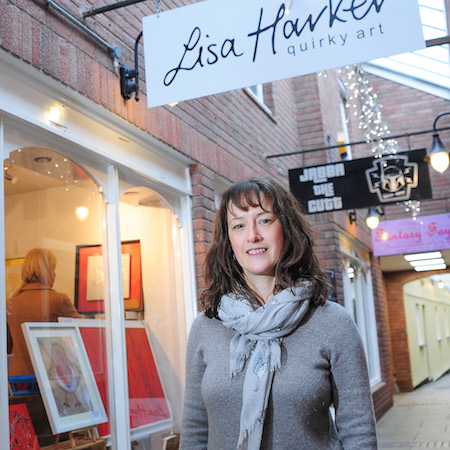 January 9, 2018
Right on the money
Business Cornwall – January 2018
Whether you're starting a new business or looking to expand an existing venture, getting to grips with your finances is crucial to business success.
Outset Cornwall, the region's leading business start-up experts have helped hundreds of people start and grow their own businesses through their programme of fully funded start-up support.
Now entering its 10th year, Outset's award-winning programme offers a detailed package of financial advice, guidance and practical support to business owners to help make sure they avoid the biggest pitfall small businesses face.
"The main reason new businesses fail is because the numbers simply don't add up," shares Outset business advisor, Ian Williams. "We work with prospective start-ups to help them get the basics right, and support growing businesses as they seek to secure finance to expand."
Ian, who has worked with the Outset programme since it began in 2009, is a qualified mortgage broker with many years' experience of providing independent financial advice. His financial expertise is invaluable in helping businesses get to grips with the essentials of setting up and running their businesses, from developing a business plan and producing financial forecasts to the practicalities of registering a business with HM Revenue and Customs.
"A lot of businesses feel very daunted that they're out on their own," said Ian who regularly delivers tailored workshops on business planning and sources of finance. "Outset supports people on their business journey, guiding them step by step as they develop their own business idea, helping them blossom and grow."
One of the first areas of support Outset offers is to encourage anyone thinking of starting their own business to create a personal survival budget. "At the end of the day," said Ian, "people need to know that their business can provide them with enough money to survive."
Working out your business overheads and cash flow forecast are also vital, and each of these financial considerations will then be integrated into creating a business plan that forms the bedrock for moving the business forward.
Outset also helps clients look at the different types of funding available so that they can choose the right source of finance for their particular business.
"From personal loans, overdrafts and secured loans to asking family and friends for financial help," we look at the many sources of finance and funding available," explained Ian.
As part of the award-winning start-up support provided by Outset, Outset Finance is an official delivery partner of the Start Up Loans company, which provides loans and mentoring to entrepreneurs.