Want to start a business?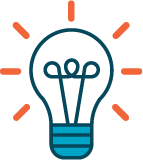 Got a business idea?
Not sure what to do next?
Our team of friendly and supportive expert business advisors will help you explore your business idea.
A range of informal information sessions, practical workshops and online learning will give you the tools and confidence you need to start your business journey.
Paul Nuttall of Paul's Odd Jobs, decided to become his own boss to allow him to benefit from a great work/life balance.
Information sessions
Our 2-hour informal group information sessions are a great place to ask questions and find out if being your own boss is right for you.
Outset's business coaches will talk you through the range of support available and help you decide on your next steps.
Busy in the day? Don't worry we run evening sessions too.
Business starter workshop
Our starter workshops allow you to explore your business idea in a relaxed group setting.
From looking at your own strengths and expertise and making sure you understand your market and customers to getting to grips with your finances and pricing, you'll learn new skills and grow in confidence.
Busy in the day? Don't worry we run a 6-session evening programme too