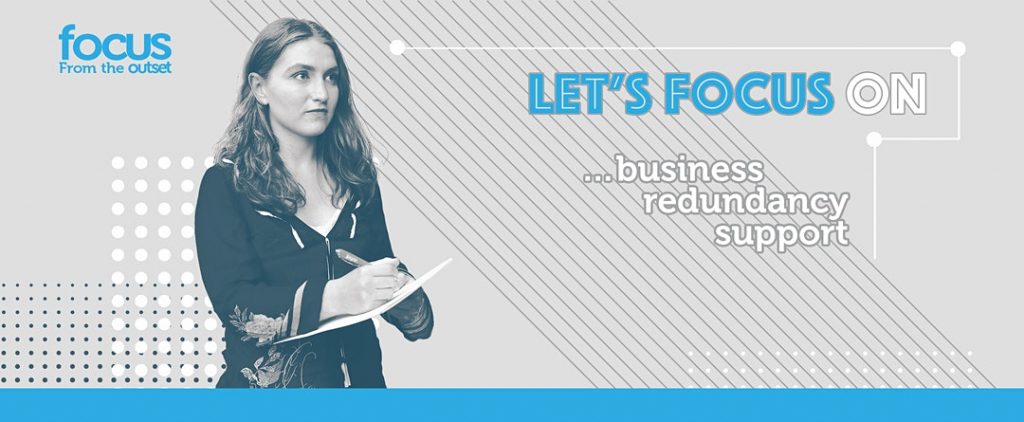 Let's focus on redundancy support
We know businesses are struggling and being forced to make redundancies just to survive, which is utterly heartbreaking. We also know how crucial it is to have relevant, up to date information available at such a stressful time, but many businesses aren't in a position to offer as much support to their employees as they'd like.
So, we've joined forces with Focus from the Outset to offer employers and business owners like you, practical solutions to help take care of you and your valuable employees.
If you want to go beyond offering statutory standard packages but don't have the resources, know-how or finances, Outset Cornwall together with Focus from the Outset, is here to help be part of the process.
We all want the best for your employees and to help them find their way back to work: together we can make a difference.
Employer's Redundancy Support Toolkit
Our completely FREE toolkit contains everything you need to communicate effectively with your employees at such a difficult time.
Download our FREE Employer's Toolkit
Employer's Redundancy Guide
If you've never been in this position before, it can be incredibly daunting, so we've created a useful guide to help you have those difficult conversations that no one likes having, along with details of organisations that are there to support you through this too.
Download our FREE Redundancy Guide
Specialist Support Sessions
We can also work with you to deliver personal development, enterprise, business start-up or registering as self-employed sessions that are tailored to your organisation, your employees and your circumstances. While we can't offer this on a face-to-face basis at the moment due to the current situation, we can host online sessions via Zoom or Skype; just get in touch to find out more.