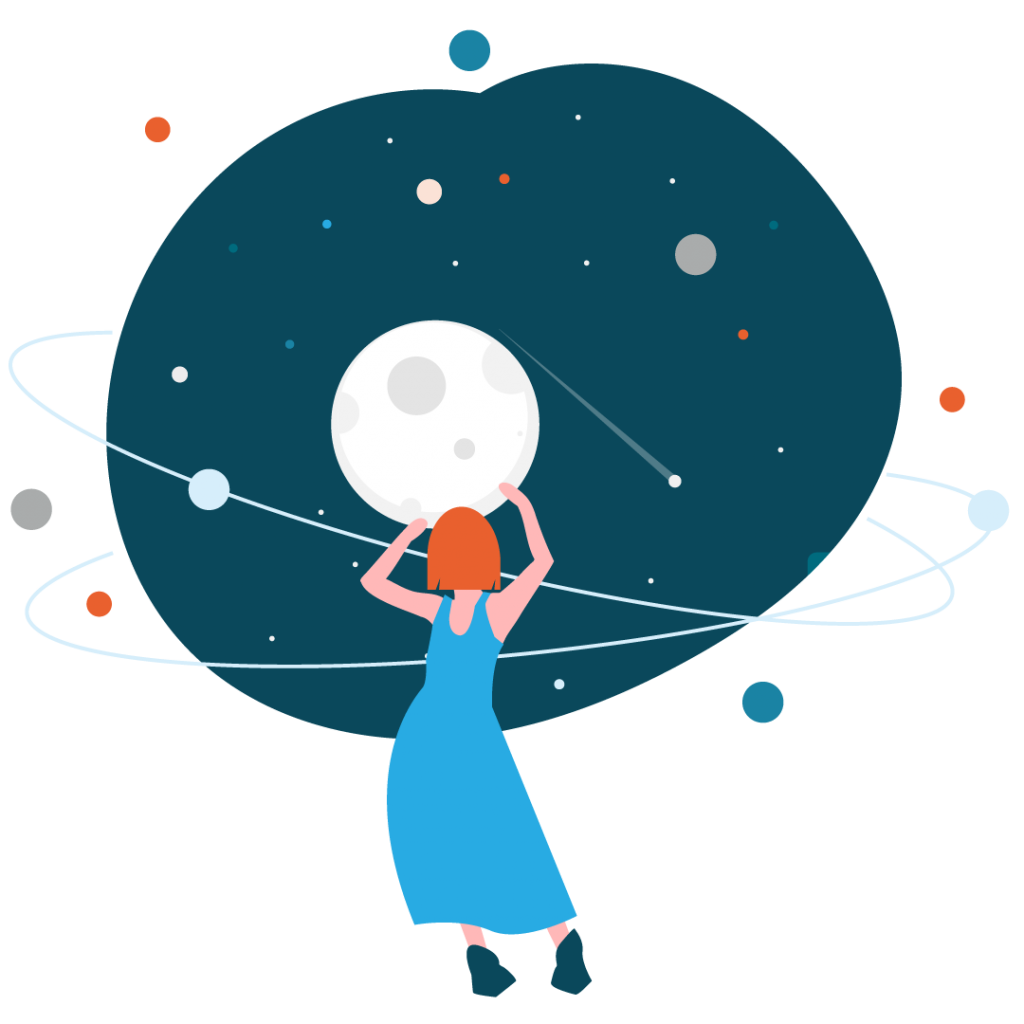 Want to grow your business?
So, you've completed our Start and Run sessions, registered your company and you're up and running. Congratulations!
You've successfully turned your business dream into a reality, and now it's time to grow it.
Our team of business experts will continue to support you, from 1:1 coaching sessions and helping with access to funding, to our practical Grow Your Business workshops and subsidised media and trade event opportunities, all aimed at helping you grow your business.
Watch: From Rosudgeon car boot sales to New York fashion shows, Krissie Colton of ME Clothing has been delighted with the support she received from Outset Cornwall to help her grow her new business.
Grow Your Business Specialist Support
Using a combination of workshops, 1:1 coaching and regular reviews, our team of professional business experts will work with you to help identify what your business needs to move forwards.
We'll also help you develop, set and achieve realistic goals, so that your business grows successfully and becomes sustainable in the long-term.
We can also book you places on our Grow workshops and refer you to one of our in-house specialists, who can help with specific topics regarding websites, SEO and social media, or one of the external support organisations we work with, for specific support.
Grow Workshops
Power Yourself to Success
Research has shown that mindset is the most important factor in determining success or failure in business and life. It's the sum of your knowledge, including beliefs and thoughts about the world and your place in it, and determines how you receive and react to information and the actions you take. This workshop will show you how to use the power of your mind to develop positive ways of thinking and behaving that will help you achieve success in both your business and your life.
Golden Rules of Goal Setting
Living your life and running your business without setting clear, meaningful goals is like sailing a boat without a rudder; unless you're clear about where you want to get to, the chances are you won't get there. Goal setting is vital, as it helps you decide and focus on what's really important, plus it lets you measure progress, overcome procrastination and visualise your dreams. This workshop will show you how to set and achieve goals when starting a new business, providing practical tools and techniques that will help you stay focused and motivated and take positive action.
Search Engine Optimisation
Gaining strong visibility and authoritative positions on search engines can feel a bit like putting together a jigsaw puzzle, with many elements needing to work together effectively – and often over many months – to gain you exposure.
In this practical three-hour session, we'll guide you through good SEO practices to help boost your business's online profile effectively, looking at:
what is SEO
the benefits of effective SEO
getting started with keyword research
structuring your website for best results
on-page and off-page optimisation
increasing your visibility
tools for analysis and measurement.
Photography for Businesses
Our workshop will help you gain a better understanding of how to set up your camera (including your phone's camera) to take better photographs for your business.
We'll also give you plenty of practical tips and advice on basic product photography and how to edit and resize your images for web, print and social media.
Introduction to Crowdfunding
In recent years, crowdfunding has become an increasingly popular method for businesses, both large and small, to raise much-needed funds by offering goods and services as a reward instead of equity in the business.
Our three-hour workshop looks at all the crowdfunding platforms best suited to start-up businesses, identifies common campaign pitfalls and how to avoid them, as well as outlining the three main stages of running a successful crowdfunding project:
Pre-Campaign Stage – how to plan your campaign, organise your reward tiers and stretch goals for maximum effectiveness, register your account and start looking at your promotional strategy
Campaign Stage – how to communicate effectively with your backers, use and boost your social media advertising for maximum results and target relevant Facebook groups
Fulfilment Stage – how to collect data from your clients and use it to your advantage, including offering up-selling opportunities, plus packaging up your rewards.
Next Steps for Running your Business
You've completed our sessions, registered your company and successfully turned your business dream into a reality. Congratulations!
Now it's time to start growing and developing your business into a sustainable enterprise.
In this workshop, we'll help you identify your business' core values and how you can develop them, plus we'll help you identify areas that need to grow and show you practical ways to achieve it, so that you can start achieving those goals you outlined at the very beginning of your journey.
Optimising your Social Media
Maintaining a constant and effective presence on social media can be difficult and time-consuming; knowing what to post, when and where isn't easy and changes to algorithms and platforms don't help!
In this practical workshop, we look at creating, scheduling and posting content for Facebook, Twitter, Instagram, Pinterest and LinkedIn, using real-world brands and businesses as examples of good (and bad!) practice.
We'll also give you practical tips, guides and tools to help you create and manage your social media strategy and schedules effectively.
Check below for details of our upcoming sessions. We're adding new dates all the time, so if you don't see a session that's right for you, bookmark this page and check for details again soon.
Raise the profile of your business
Many Outset clients have benefited from our excellent marketing opportunities; from features in prestigious lifestyle magazines to being the face of Outset Cornwall across cinema and bus shelter advertising. We've also supported and financed clients with stands at some of the region's leading trade shows and events.
Want to be the next face of Outset Cornwall? Why not get in touch.
Support during the COVID-19 Crisis
At Outset, we're still working hard to support our clients through online sessions and specialist workshops, plus phone or Skype 1:1s. Get in touch to find out more. We'll help you get through this and come out successfully on the other side.
Our next Grow sessions: