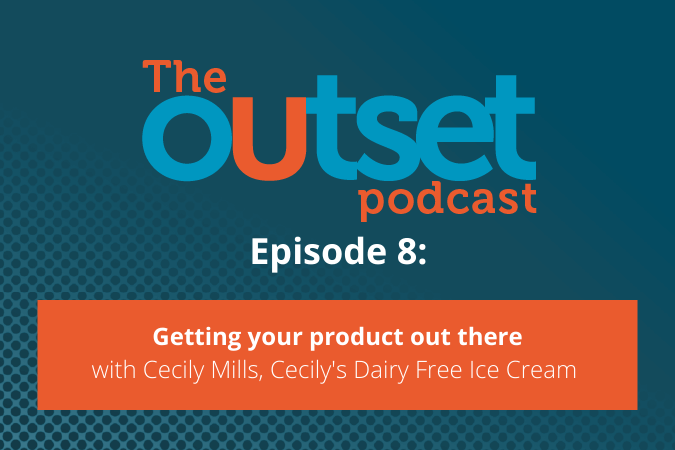 October 12, 2021
The Outset Podcast Ep8: Getting your Products out there
Cecily Mills is the founder and CEO of Cecily's Dairy Free Ice Cream, a natural dairy free alternative selling in Ocado and M&S amongst others. Since the business started in 2015 Cecily has been on an incredible journey from kitchen table recipes, to pitching in the Dragon's Den and securing an investment from Jenny Campbell. Cecily's Ice cream, formerly Coconut Organics is now a nationwide brand, and has won numerous awards include 7 Great Taste Awards across the flavour range. This is an amazing brand going from strength to strength, and all manufactured in the heart of Cornwall.
Cecily Mills, Cecily's Dairy Free Ice Cream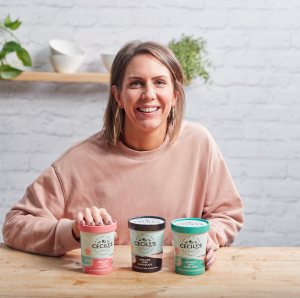 Cecily chats to our host Rich Gunton, about the nitty gritty of selling into large supermarket chains. She also explains how important gathering a strong team is to the growth and expansion of a small business. From family inspiration for flavours to kitchen table trial and error, Cecily tells the human story of how she has built this remarkable brand. Leaning on her previous career experience of retail management with M&S and Ocado, Cecily was brave enough to take risks, and most importantly action, towards building her dream. An extremely inspirational podcast listen, Cecily will have you itching to start chasing those kitchen table dreams.
Listen now
Read the full transcript here.
We hope you enjoy this episode. Get in touch for more information on how we can support your business start-up journey.