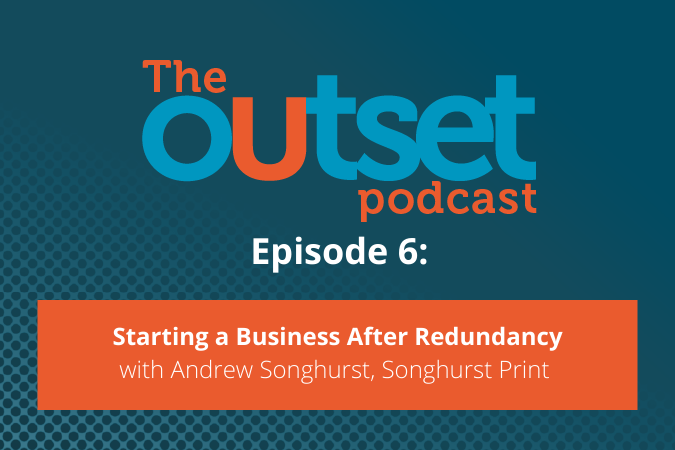 August 16, 2021
The Outset Podcast Ep6: Starting a Business After Redundancy
Redundancy always feels like something that happens to other people. Andrew Songhurst shares his journey from redundancy to start-up success.
Andrew Songhurst, Songhurst Print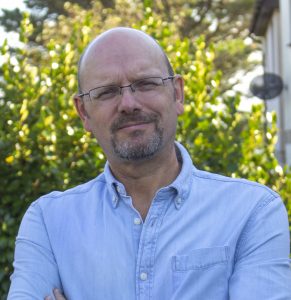 Andrew Songhurst worked for the same company for 36 years and never considered that redundancy would be something he would have to deal with. He got his first job at a local print firm when he left school at 18, eventually becoming a manager. He survived several company take-overs and then the covid-19 pandemic hit in 2020 and he was faced with the threat of unemployment.
The Outset Podcast host Rich Gunton talks to Andrew about how he is using the extensive contacts and skills he has gained from decades in the industry to run his own print consultancy firm – Songhurst Print.
Andrew is definitely a glass half full kind of person and in this episode, he gives advice and tips to anyone in the same situation. If you are facing redundancy but have always been tempted to build a business for yourself, perhaps you've never had the confidence to leave a regular wage and now you are being forced to – this episode is for you.
Find out more:
Songhurst Print website: https://www.songhurstprint.co.uk
Listen now
Read the full transcript here.
We hope you enjoy this episode. Get in touch for more information on how we can support your business start-up journey.
The Outset Cornwall programme is funded by the European Regional Development Fund, HM Government and the Outset Foundation, supporting people to become self-employed or start their own business.