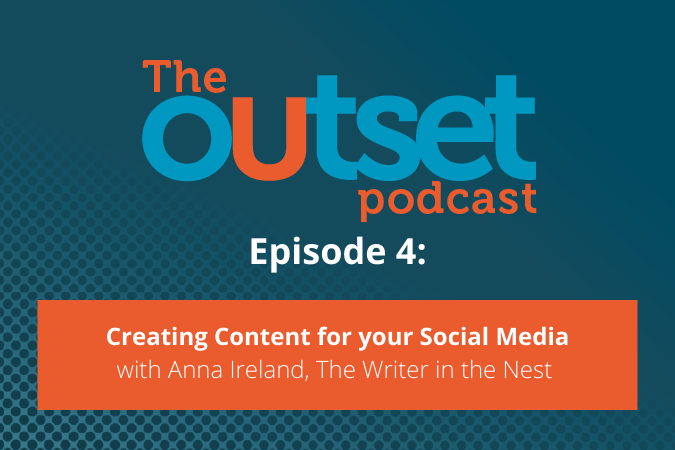 June 11, 2021
The Outset Podcast Ep4: Creating Content for your Social Media
Have you just launched a new Facebook page for your business, but have no idea what to actually add to it? Do you know what your customers want to hear from you on social media?
Anna Ireland, The Writer in the Nest

Anna Ireland has extensive experience in marketing and content writing and has recently started her own copywriting and marketing support business, The Writer in the Nest.
Rich Gunton chats to Anna about how to communicate your passion, being ready to change things when they don't work and why you shouldn't be on TikTok just for the sake of it.
Listen online using the player below or search 'Outset Podcast' in your favourite podcast app.
Listen now
Read the full transcript of this episode here. 
We hope you enjoy this episode. Get in touch for more information on how we can support your business start-up journey.
The Outset Cornwall programme is funded by the European Regional Development Fund, HM Government and the Outset Foundation, supporting people to become self-employed or start their own business.