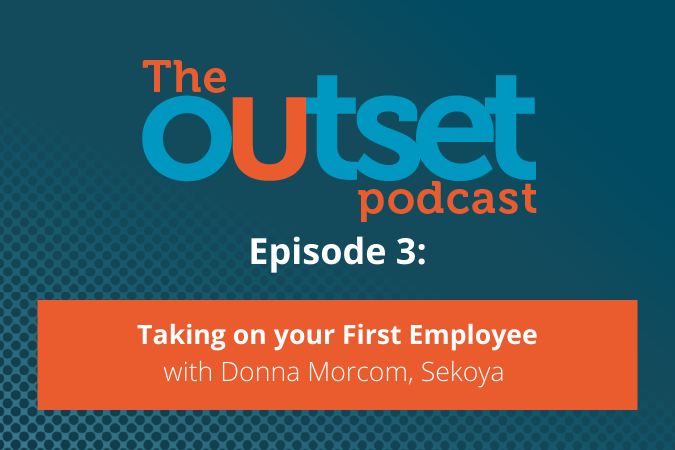 May 19, 2021
The Outset Podcast Ep3: Taking on your First Employee
Working alone and finding you have more work than you can cope with? Or that you're having to turn work down? If you need to make the leap to taking on your first employee, have a listen to our latest podcast episode with employment specialist Donna Morcom.

Donna Morcom, Sekoya Specialist Employment Services
Donna runs the hugely successful HR and employment law specialist company Sekoya, building her own consultancy after being made redundant in 2013. She now employs 11 people, supporting over 160 employer clients and knows all the ins and outs of how to get it right when employing your first member of staff.
She also talks about the benefits of having somebody else to share your business journey and her plans for Sekoya, including expansion, acquisition and a new wellness service for employers to help take care of their employees.
Listen online using the player below or search 'Outset Podcast' in your favourite podcast app.
Listen now
Read the full transcript of this episode here. 
We hope you enjoy this episode. Get in touch for more information on how we can support your business start-up journey.
The Outset Cornwall programme is funded by the European Regional Development Fund, HM Government and the Outset Foundation, supporting people to become self-employed or start their own business.