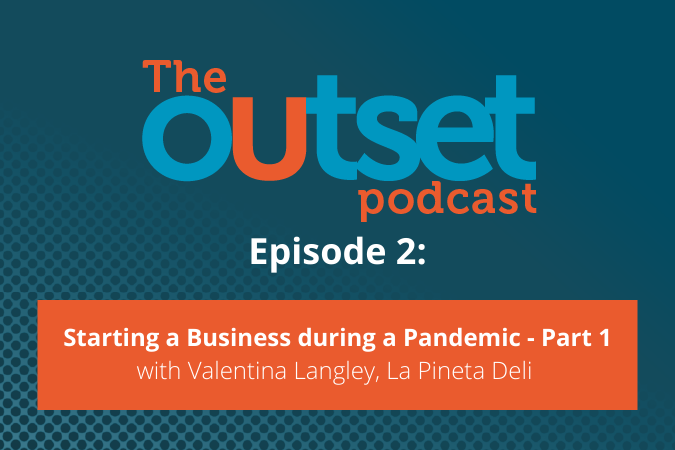 April 15, 2021
The Outset Podcast Ep2: Starting a Business during a Pandemic – Part 1
Valentina Langley was in the midst of planning to open a brand-new delicatessen in the centre of Truro when the pandemic hit, and she was forced to rethink her plans.

Valentina Langley, La Pineta Italian Deli
Throughout the Covid-19 pandemic she has provided gourmet Italian food boxes from her kitchen, helping to bring a slice of Italy to people's homes.
Valentina chats to Rich about her lifelong passion for food starting during her childhood spent growing up in Italy and how the pandemic has opened her eyes to more ways she can run her food business.
Listen online using the player below or search 'Outset Podcast' in your favourite podcast app.
Listen now
Read the full transcript of this episode here. 
We hope you enjoy this episode. Get in touch for more information on how we can support your business start-up journey.
The Outset Cornwall programme is funded by the European Regional Development Fund, HM Government and the Outset Foundation, supporting people to become self-employed or start their own business.