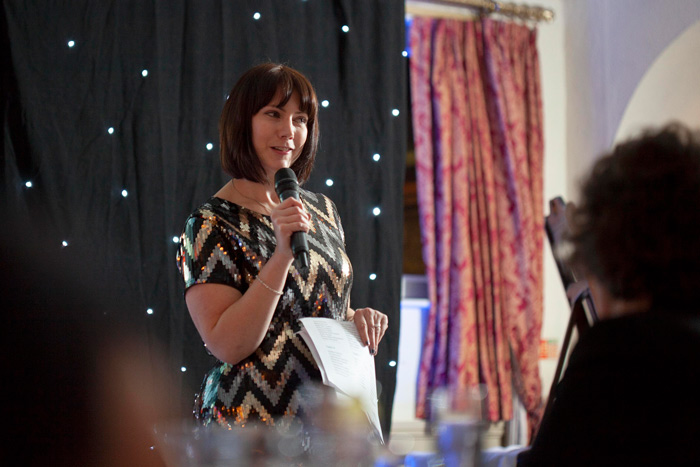 If you live and work in Cornwall, then there's a high chance you've bought the products or used the services of an Outset business.
Don't believe that could be the case?
Well, let's just see.
Since its very first launch back in 2009, Outset Cornwall has helped over 840 businesses get off the ground across Cornwall and the Isles of Scilly. That's an average of around 100 businesses per year.
Not convinced?
OK, so have you ever eaten the incredibly tasty bread from Da Bara Bakery? Ben Hawkins first contacted Outset in 2011, looking for help with starting a business. Nine years later, their bakery at Indian Queens now supplies award-winning baked goods to wholesale customers across Cornwall, and they've recently opened a second bakery and café on The Roseland near Truro.
Or how about the delicious Coconuts Naturally ice cream you can buy in Tesco? Founder Cecily Mills launched her business in 2015, after receiving support from Outset Cornwall. In the last four years she's won several awards, got her products stocked in the freezers of Tesco and Ocado stores across the UK, and started exporting to Dubai. She's even impressed the notoriously hard-to-please dragons on BBC's Dragons' Den, which, as we all know, is no mean feat.
Still unsure?
What about in the business world: ever needed the expertise of Sekoya Specialist Employment Services? Donna Negus approached Outset with her business idea back in 2010, because despite being excellent at HR and employment law, she felt she lacked the technical knowledge and skills she needed to successfully run a business. Thanks to Outset's support, she now employs a team of seven, works for clients both nationally and internationally, and has several multi-million-pound contracts under her belt.
In virtually every industry sector in the county it's likely you'll come across a business that has been supported by Outset Cornwall, so there's no denying the immense impact the project has had.
Outset is a multi-award-winning programme, recognised both nationally and in Europe, and Outset Cornwall has provided a social, financial and economic return of over £27 million for the Cornish economy, helping over 2,000 people explore self-employment and creating over 1,000 jobs during the last 10 years.
The project has exceeded nearly every target it's been set by at least 50%, and in some cases by as much as 150%.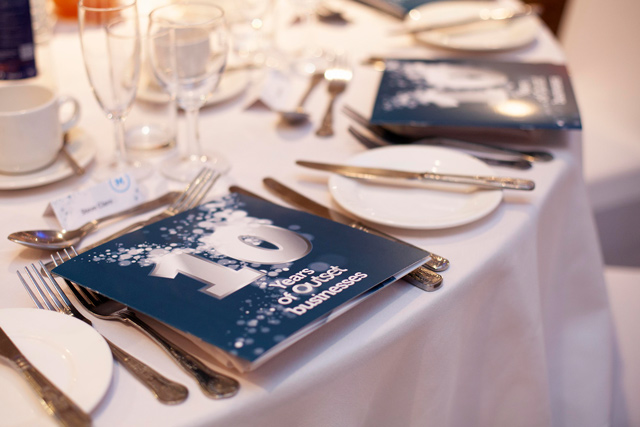 So when it was announced in 2018 that Outset Cornwall hadn't secured a county-wide, three-year contract to continue and therefore wouldn't be refunded, the loss of the programme was felt very keenly, particularly by those it was set up to help the most.
"Unfortunately, the national agenda at that time was looking at supporting growth businesses, rather than the end of the market that we'd been supporting for the last decade," says Kate Perkin, Programme Director for Outset Cornwall.
"Outset was set up to support underrepresented groups in enterprise to register as self-employed or start a business at a time when the UK was heading into a recession. There was a lot of economic uncertainty and many people were being excluded from mainstream support, a situation that was particularly prevalent in Cornwall."
"Fast-forward to today, and the UK still faces economic and political uncertainty, exacerbated by growing fears over the outcome and long-term effects of Brexit, so it's extremely good news that we are now able to offer the Outset programme to the people of Cornwall and Isles of Scilly."
Demonstrating there was still a clear need to provide such support, Outset Cornwall has been awarded European Structural Investment Funds until 2022, meaning that Outset could get back to doing what it's always done best: helping and supporting people.
Covering the whole county, including the Isles of Scilly, Outset's "Focus, Start, Run, Grow" programme will help people retrain, return to work or start their own business, resulting in a slightly wider target audience this time around than on previous projects.
"While we'll continue to support underrepresented groups as we've always done, this time our remit extends to those even further removed from the job market, through a strand of the project we've named Focus, which targets specific geographic areas of the county," says Kate.
"Outset has always been unique; we offer individuals the opportunity to explore different business ideas and see whether their skills and expertise make them suitable to run their own business, thereby building the person as well as their idea."
"Now, our additional Focus project strand gives us more capacity to "focus" on the person and their personal development even further. By building their confidence, and growing and developing their knowledge and skills, our whole programme helps break down the often-self-perceived barriers that are stopping them from retraining, getting back to work or starting a business."
With the new project in place and funding secured, no time has been wasted in getting the team together to organise, coordinate and deliver the first sessions, which started at the beginning of January in various locations across Cornwall.
"I've always been immensely proud of the Outset Cornwall team, not only for what we've achieved together over the years, but also for the individuals they are, what they stand for and what they bring to the project," reflects Kate.
"Having been at the helm of Outset Cornwall for the last 10 years, I know that the team you have around you is crucially important to the success of the programme, whether they work directly with our clients or not. I can honestly say I'm very happy to see the return of some old faces, as well as welcome some new ones into the Outset fold!
"We've definitely hit the ground running, with the team working incredibly hard to get started by promoting Outset, delivering sessions and supporting a number of clients already since our launch in January."
What does the future hold for Outset Cornwall and the team behind it? Only time will tell, but it's safe to say the plan is to keep building on the lasting legacy.
"It's possible that this will be the last time we'll be able to secure funding, so I want to make it the best version of Outset yet," says Kate.
"As a team, we're committed to reaching and supporting as many clients as we can over the next two and half years. We're also committed to having a positive impact on the Cornish economy, by helping people start, run and grow robust, sustainable businesses that put money back into it.
Most of all, we're committed to making a positive difference in our clients' lives by helping, supporting and encouraging them to believe in themselves and achieve their goals; that will be our legacy."
NOTES
More information and details of upcoming sessions can be found at www.outset.org/cornwall or emailing cornwall@outset.org
Outset Cornwall 4 project is funded by European Regional Development Fund and will run until July 2022. It is being delivered by YTKO Ltd and Cornwall Neighbourhoods for Change.