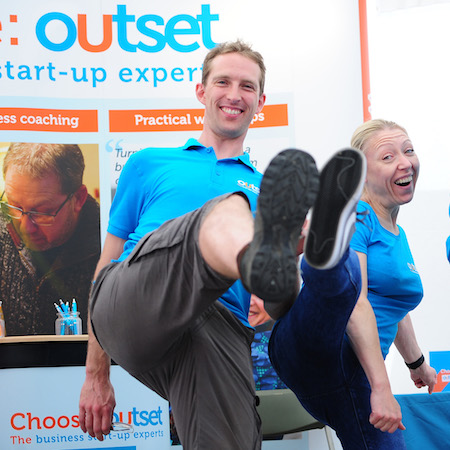 December 25, 2017
Kick-starting business
Cornwall Living – Christmas 2017
2017 has seen hundreds more businesses formed in Cornwall thanks to support from business start-up experts, Outset.
Outset Cornwall has been delivering an award-winning programme of business start-up support thanks to funding from the European Regional Development Fund since 2009.
Over the past 8 years, Outset, whose offices are aptly based in Pool Innovation Centre, has helped boost creativity and innovation and made a major impact throughout the Duchy, contribution over £6.5 million to the local economy.
The programme provides tailor-made business start-up support, helping individuals to further explore their business idea through informal information sessions, bespoke workshops covering a range of vital business topics, 1:1 coaching and exclusive networking and trade events.
Taking the leap into self-employment can seem daunting, but hearing the varied reasons people have chosen to set up their own enterprise with Outset's help can be encouraging and inspiring.
Many people emphasis the greater flexibility in working patterns that allow them more time to balance their work with other important elements of their lives. Illustrator and designer Alison Bick began her own design business following a desire for a career change. Alison, who lives in Newquay said, "Starting my own business has given me so much flexibility and allowed me to build a connection with others going through the same process."
Being your own boss and making your own decisions is also important to Outset clients, as Truro based Paul Nuttall shared. "I wanted to choose working hours that suited my family life, and this has given me a great sense of achievement. Paul, who was forced to give up work to care for his wife Ali, set up Paul's Odd Jobs to offer a handyman service to people living in his local community. "My drive for going it alone was to help others like myself who find it hard to afford the high costs charged by many big companies," he said.
For many, turning a passion into a career would be a dream come true. And that is just what Steve Coonick of Wadebridge has done thanks to Outset's support. Steve's passion for design and the desire to make physical objects that people can enjoy was the inspiration for setting up KOOS Furniture. Master cabinet maker Steve designs and creates bespoke and custom fine furniture from sustainably sourced hardwoods. "My best business decision by far was to contact Outset," said Steve. "They have helped me with business advice from accounting to web design and everything in between."
As well as current clients that are receiving support from Outset, the programme has played a major part in launching some of the region's highly successful and award-winning businesses. These include Cornwall Solar Panels, winner of the National Solar Panel Installer Award 2016, multi-award-winning luxury cake makers, Peboryon who featured in Channel 4's Extreme Cake Makers, and talented young entrepreneurs Grant Batty and Rich Stephens of video production company, Pixel Rain who were among the winners of Cornwall's inaugural '30 under 30' awards in 2017.