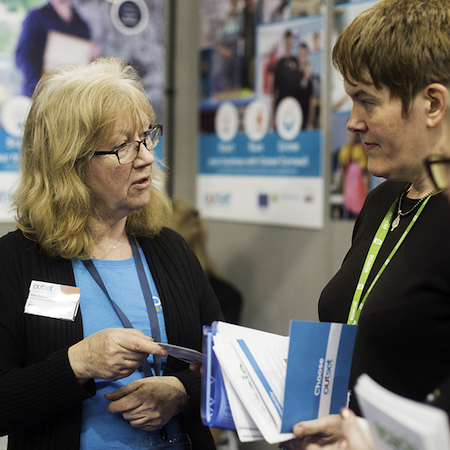 March 9, 2018
It's all in the planning
Business Cornwall – March 2018
As event season descends upon the business world, we take a look at the support available from Outset Cornwall for new businesses to make the most of their presence at trade shows and exhibitions.
Well known for their award-winning programme of fully-funded business start-up support, the region's leading business start-up experts have helped hundreds of people start, run and grow their own new businesses.
The Outset programme offers a varied range of bespoke business support workshops, networking events, an e-learning programme, one to one mentoring, financial support and marketing opportunities.
In addition to this support however, Outset is the only start-up programme that offers its clients funded opportunities and practical support to attend some of the region's leading business trade shows, artisan craft fairs and home and lifestyle events.
"We are extremely proud to extend this unique offering to our new business start-up clients," says Outset Programme Director, Kate Perkin. "Giving clients the opportunity to showcase themselves and their businesses at such high-profile events is extremely rewarding both for them and for us."
Outset will be exhibiting at this year's Cornwall Business Show on 15 March at the Royal Cornwall Showground, Wadebridge. For the first time in 2018, the Outset team will also be joined in the brand new Business Start-Up Zone by clients Andrew Lawrence of Outfox the Box, a mobile escape room events company, and Steve Bird of Stitched by Steve, a trendsetting online store offering bespoke machine embroidery services.
"I am delighted to be given the opportunity by Outset Cornwall to exhibit at the Cornwall Business Show 2018," said Andy Lawrence. Both clients really appreciate the help they have been given to raise the profile of their businesses at Cornwall's largest business exhibition.
Exhibiting at any event from a small craft fair to the region's most prestigious trade shows can be both exciting and exhilarating but also extremely daunting. That's where Outset offers even further support, holding tailored workshops to help its clients be 'event ready'.
Outset business advisor, Pam Sekula regularly runs a bespoke session called 'Setting out your Stall' with help from an industry expert experienced in creating an event presence that reaps rewards.
"The workshop helps people choose the right show for their business, price their products appropriately, create a display that is going to draw customers to their stand and learn how to engage visitors in the right way," explains Pam.
As well as funding events and giving clients top tips and advice on creating a visually appealing stand, Outset also offers pre-event promotion via a range of media channels to ensure maximum numbers of people attend on the day.
With a packed programme of shows and exhibitions on the horizon over the coming months, including the annual high-profile Summer Fest client festival event that was launched with great success in 2017, the Outset team and their clients look set for an eventful year.