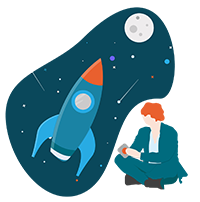 Boost Your Business Workshop - Getting started with Selling Online *ONLINE*
Thursday, 25 August 2022
10:00 am – 1:00 pm
Online
Thinking of selling online? Maybe you should! It's a great way to reach lots of people and get your products viewed 24 hours a day.
This workshop covers the basics of selling online, including some of your legal obligations, post and packaging requirements and the range of platforms available to online retailers.
We will provide an overview of some of the online platforms such as eBay and Etsy, so you can find which one is most appropriate for your products and learn how to use it to sell them effectively. Finally, we look at the benefits of building your own e-commerce website using WordPress.
All of our workshops are taking place via our online training room – all you need is a laptop or tablet to join. After you've registered, we will email you the link you need to join the session.