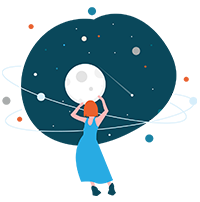 Grow Your Business Workshop - Next Steps for Running your Business *ONLINE*
Wednesday, 24 August 2022
10:00 am – 1:00 pm
Online
Are you ready to start taking your business to the next level?
You've completed our sessions, registered your company and successfully turned your business dream into a reality. Congratulations!
Now it's time to start growing and developing your business into a sustainable enterprise.
In this workshop, we'll help you identify your business' core values and how you can develop them, plus we'll help you identify areas that need to grow and show you practical ways to achieve it, so that you can start achieving those goals you outlined at the very beginning of your journey.
All of our workshops are taking place via our online training room – all you need is a laptop or tablet to join. After you've registered, we will email you the link you need to join the session.
Please note: You will need to have completed our Start Your Business sessions and our Run Your Business sessions and registered your business to be eligible to attend.