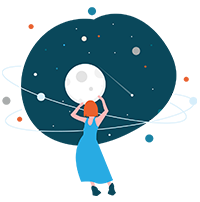 Grow Your Business Workshop - Power Yourself to Success **ONLINE**
Tuesday, 21 June 2022
10:00 am – 1:00 pm
Online
We'll show you how to use the power of your mind to develop positive ways of thinking and behaving that will help you achieve success.
Research has shown that mindset is the most important factor in determining success or failure in business and life. It's the sum of your knowledge, including beliefs and thoughts about the world and your place in it, and determines how you receive and react to information and the actions you take.
This workshop is designed to help you understand how your mind works and learn about the proven methods and habits of thinking and behaving that will allow you to achieve success in both your business and life.
All of our workshops are taking place via our online training room – all you need is a laptop or tablet to join. After you've registered, we will email you the link you need to join the session.
Please note: You will need to have completed both our Start Your Business and our Run Your Business sessions, plus registered your business to be eligible to attend.