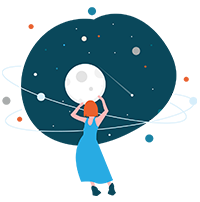 Grow Your Business Workshop - Golden Rules of Goal Setting *ONLINE*
Tuesday, 7 June 2022
10:00 am – 1:00 pm
Online
Learn how to set and achieve goals when starting a business, with practical tools to help you stay focused, motivated and take action.
Living your life and running your business without setting clear, meaningful goals is like sailing a boat without a rudder; unless you're clear about where you want to get to, the chances are you won't get there.
Goal setting is vital, as it helps you decide and focus on what's really important, plus it lets you measure progress, overcome procrastination and visualise your dreams.
This workshop will show you how to set and achieve goals when starting a new business, providing practical tools and techniques that will help you stay focused and motivated and take positive action.
All of our workshops are taking place via our online training room – all you need is a laptop or tablet to join. After you've registered, we will email you the link you need to join the session.
Please note: You will need to have completed both our Start Your Business and our Run Your Business sessions, plus registered your business to be eligible to attend.