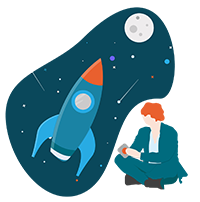 Boost Your Business Workshop - Shaping your Inclusive Business **ONLINE**
Monday, 30 May 2022
10:00 am – 1:00 pm
Online
Could your business benefit from being more inclusive?
When we start thinking about equality, diversity and inclusion in business, we often apply it to our employees first. But in fact, the same principles can be applied to our customers, and potentially offer more opportunities for your business than you might realise.
In this workshop, we'll take a closer look at what equality, diversity and inclusion actually mean, and how you can practically implement their principles within different areas of your business.
All of our workshops are taking place via our online training room – all you need is a laptop or tablet to join. After you've registered, we will email you the link you need to join the session a few days beforehand.