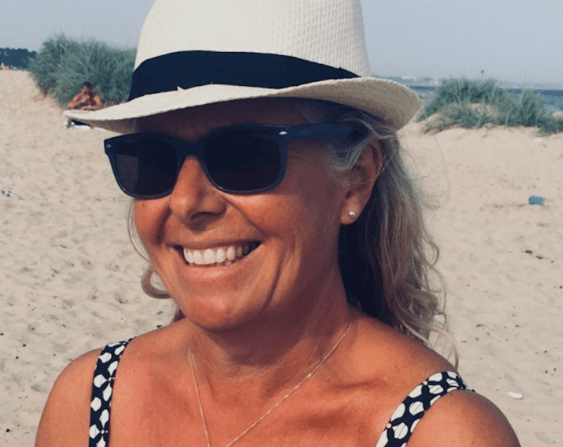 December 1, 2021
From social media novice to showcasing at Gardener's World – Elly Harvey Silver
For Elly Harvey, silversmithing was a passion that started with four silver forks at her kitchen table and is now her full-time career. Her hand-crafted silver and gold jewellery takes inspiration from the beautiful Dorset coast and countryside and her collections include seashells, acorns, poppies, leaves and bees, all beautifully presented in silver.
Before having her three children, Elly worked in New York and London providing training and process management for large banks. She said that precision and focus on customer experience and process has helped her hugely in discovering what her jewelry clients are after.
Elly takes her inspiration for her collections from watching customers at the exhibitions she attends. This enables her to create bespoke, limited edition collections which are exactly what her customers are looking for.
Elly is so successful she now has a team working with her and is currently training an apprentice silversmith. However, she said it all had very humble beginnings, Elly said: "When my third child was in secondary school I thought, ok let's do this. I did workshops and knowledge building courses. For three years I worked on my skills every chance I could, I was addicted – when the kids were in bed, I'd practise working with four silver forks, that's all I allowed myself. And I worked with them for a year. I learnt how to do it, how to get the heat right, how to make the texture and design."
Instagram has been a hugely important tool for Elly in helping her connect to her audience and as a real showcase for her work. But four years ago, Elly said she just 'didn't get it,' that was until she joined an Outset East Dorset workshop on social media marketing. She said: "I didn't know how I could use it for my business, and I felt pretty negative about social media. But Mentor Sarah Veakins helped to dispel the myths around how you could use it as a business owner. It was the right thing I needed to hear at the right time. I just went for it, and I happened to be able to take a good picture, so that was handy for Instagram."
Her Instagram profile meant that when Gardeners World put out a call for exhibitors at an event, Elly was successful in pitching and winning a prestigious place using her newly acquired skills.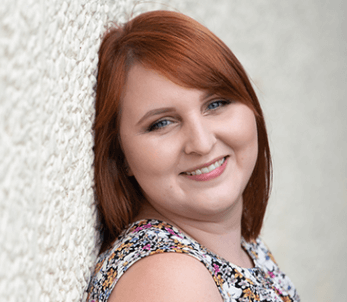 October 28, 2021
Gayleen Hodson – Author
Since she was young Gayleen Hodson had loved to write, but it was the support of a free 1:1 mentor from Outset East Dorset that gave her the courage to pursue it as a full-time career.
Mum of two, Gayleen, from Verwood says she loved to write, even creating her own self-published diaries in the style of the famous Adrian Mole as a teenager. But finding her Media and Journalism degree wasn't what she had signed up for – filled with theory and no practical support – she felt lost in a career she had previously been very excited about.
Following the birth of her second child and having a period of bad health, which then caused anxiety, Gayleen again turned to writing as a way to process and bring hope to others. She started a fun parenting blog, sharing the ups and downs of life with little ones, chronicling their observations including '24 hobbies of an 18-month year old' – which included pouring food on the floor. Gayleen also started a mental health blog to bring hope and practical help to others like her who experienced anxiety.
Gayleen was pointed in the direction of Outset. She said: "I have always loved writing and I wanted a job I could work around my children. Everyone was saying I should get a real job. So, I gave myself 9 months, I said if I can't make the same amount as a dinner lady earns in that time, then I will stop writing and become a dinner lady. I approached Outset and got personal coaching. I remember saying to them, 'do you think I can do this, is this a viable business?' They said it was and that I should go for it – and I have never looked back. They helped me get experience and connect me to people."
"I found the business side of it very daunting, and I can't thank Outset enough for the help, clarity and support they gave me. I completed Outset Online, their e-learning course, and it was brilliant, it showed me exactly how to set up a business. The coaching was invaluable. They changed my perspective on starting a business – suddenly it wasn't so scary and daunting – they gave me the courage and support I needed to run with it and give it a go."
Gayleen now works with businesses across various industries including finance, health and wellbeing, marketing, social media and the charity sector to provide blogs, newsletters, social media copy and email support. She provides content clinics for clients and will be launching new workshops later this year. Find out about the free workshops taking place on the Outset East Dorset Eventbrite page
To find out more about how Outset East Dorset can support your business start-up visit, outset.org/east-dorset, for Outset Online visit https://www.outsetonline.com and for businesses looking for help to grow visit getsetforgrowth.com/east-dorset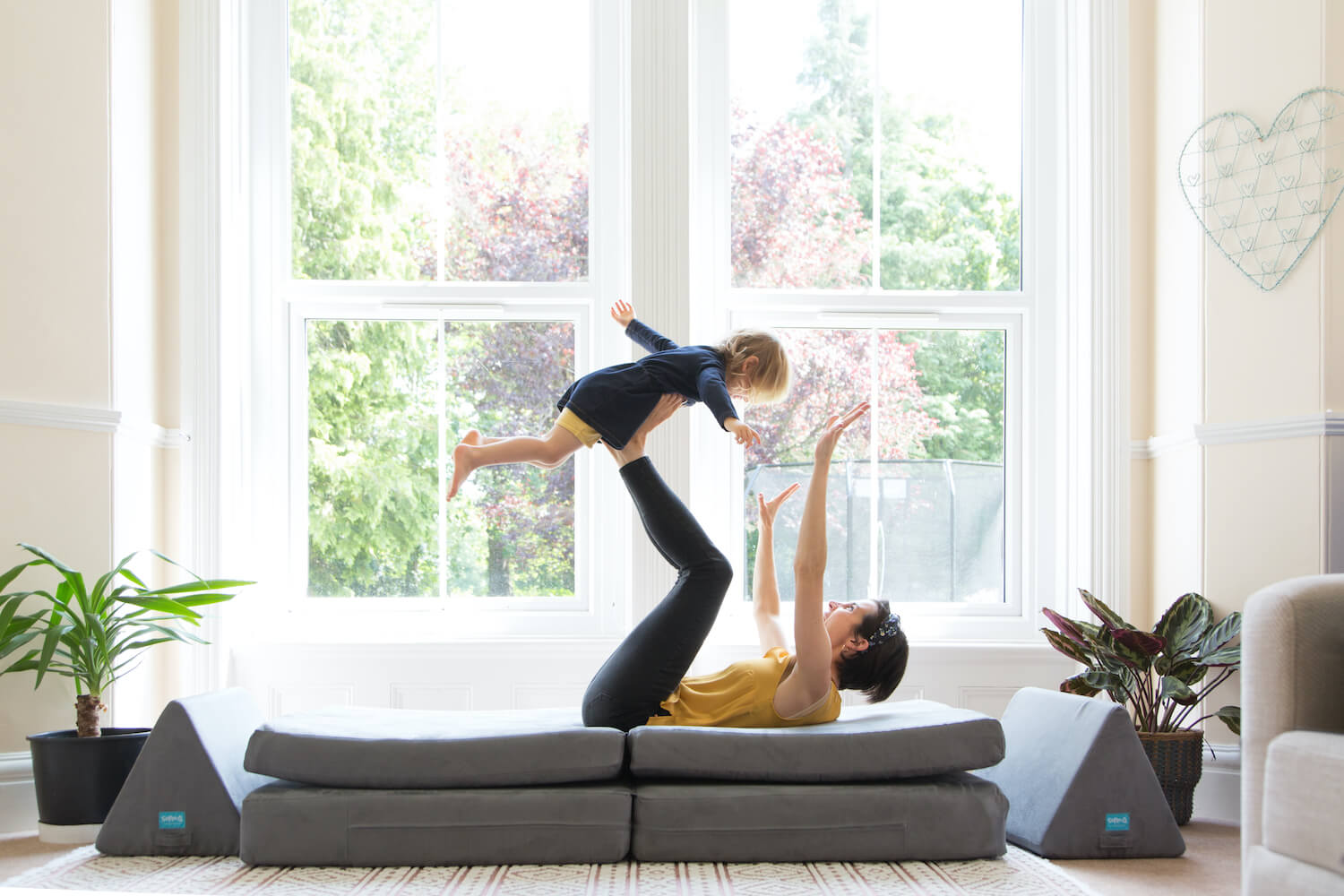 October 7, 2021
Emily Roffe-Silvester – Sofee
A career as Development Director, fundraising in education settings and supporting expectant and new mothers plus her experience as the parent of two young energetic girls, was the inspiration for Sofee – an innovative new play sofa which offers "creative play made simple." Through the recent lockdowns, with her children at home, Emily faced the dilemma which many parents experienced – how to keep the children entertained as well as keep them moving rather than holed up in front of screens all day.
With career experience working in an educational settings plus her experience as the parent of two young energetic girls gave Emily the confidence to launch a UK play sofa for children, the Sofee. Through the recent lockdowns, with her children at home, Emily faced the dilemma which many parents experienced – how to keep the children entertained as well as keep them moving rather than holed up in front of screens all day.
"The desire to create a product which would allow children to create new worlds, be active and move their bodies as part of their playtime was the driving force behind Sofee. It was important that the product was sturdy, practical and allowed children to use it through their childhood as they grow,"Emily stated.
The Sofee is part furniture, part toy and has great appeal for families looking for multi-functional items for their homes. Emily explains that soft play in the home is really popular in Canada and North America but not to the same extent in the UK. Her search for soft play products led her to determine that there was a gap in the UK market for a product which allowed children to explore their imaginations through play.
"The time at home during lockdown with the girls definitely gave me the motivation to develop the Sofee and it took eight months to reach the point where I had products ready to sell to customers,"said Emily. Initially she researched sourcing her products in China but came up against issues relating to UK regulations on safety and with lockdown underway, potential issues with the availability of shipping containers.
"There was a point where I was hitting obstacles and I took a moment to think about my approach. In my daily life, I am an extremely ethical person with strong environmental principles, and I realised that I needed to apply the same credentials to my company," commented Emily. It became very important to her for the product to be produced in the UK and by chance, a foam supplier provided her with the contact she needed to make the entire product in the UK.
Production costs for the materials required for the Sofee were more expensive in the UK but with it came the security of supply availability and being made to the required safety standards. "In the long run, this became a core value for the company as well as enhancing our product offer through quicker production and the ability to expand the range of fabric colours as the company grows," Emily stated.
Her family helped to test the Sofee prototypes and provided Emily with examples of how to use it as well as demonstrating that the initial cushions were not thick enough for the robust requirements of children at play, especially as they grow older. They also prompted her to alter the design to include handles on the wedges to make them easier for children to move them around.
Having launched the business in August 2021, Emily continues with her job at a school alongside her business which she works on in the time before and after her girls are in bed. "I am a big believer in doing as much for yourself as possible but that there are tasks that are better suited to the professionals. I also work better at planning with others, and this is where Outset Enterprise Coaching was really useful to me."
"The 1:1 sessions were really valuable as they gave me a chance to ask the questions which arose as I developed my business idea," explained Emily. "They worked well alongside the workshops and complemented each other in terms of providing a good understanding of subjects including finance, marketing and the documentation and process required for setting up a business."
With this new knowledge, Emily developed her website and social channels herself and she outsourced her branding and photography. "This was actually a big learning point for me as I realised that I probably spent too much time and money on these aspects. I am now focusing more effort on my marketing to extend the reach of my product to my target market."
"The support from Outset Enterprise Coaching helped me to understand my target market and where to reach them in the marketplace in addition to the feedback from customers which has been really positive, so I have used this in my marketing activity." One idea that she has developed is a visual guide with 20 different ideas for configuration of how to use the Sofee for customers which has been popular.
She continued, "Through my increased understanding of marketing and business strategy, I have the confidence that I am doing things right in terms of paperwork, processes and systems. I plan to improve my email system and focus on managing my customer relationships well in the future."
Emily's advice to others starting their own business is that when you face serious setbacks, to think their way out of the problem and tackle it with a positive mindset as otherwise if you allow yourself to think that it will break you, it probably will. She also highlights that often for her, the solution to these issues was better than the original plan.
"Don't forget to celebrate the wins as you get them too as it's important to take a stock-take of everything that you have done to keep you motivated," commented Emily. She also advises that "you have to be absolutely happy with the product you are selling as people will question your pricing, your design etc. You also need to keep an eye on the cashflow at all times to ensure that your bottom line is protected."
Long term Emily would like to add a social enterprise element to the business to give something back to the community "I need to investigate the right way to approach this but feel that it could be an important part of my core values going forward."
To find out more about Sofee – visit the website or follow on Facebook or Instagram