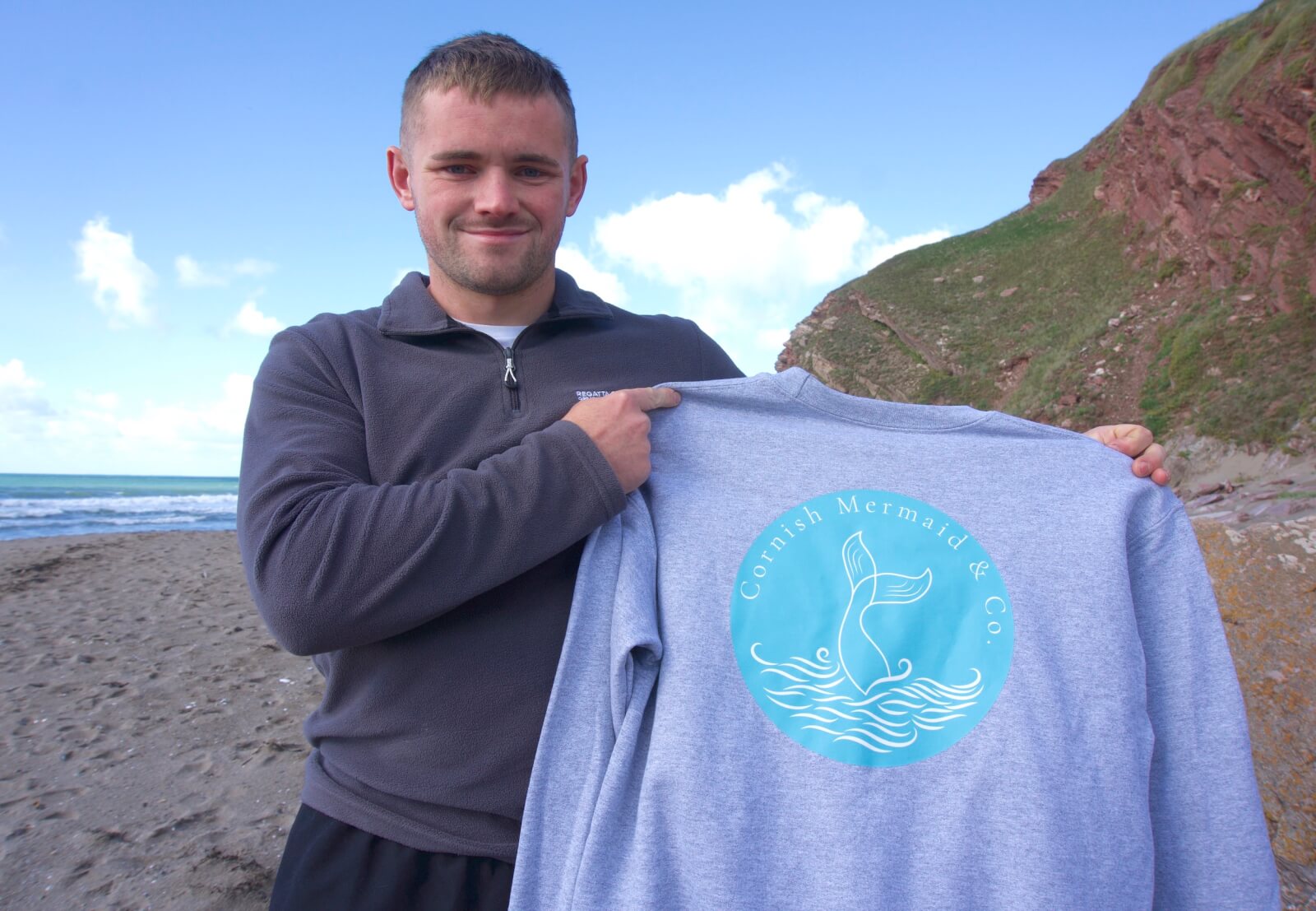 October 1, 2021
Cornish Mermaid & Co.
Kieran Down's story
Kieran Down is a Marine Engineer living in Saltash, with a deep love of the Cornish coastline. He and his partner Harriet had always talked about starting their own business, and in the spring of 2021 they finally decided to go for it.
Kieran and Harriet were determined to take the journey step by step, building on each small milestone, and ensuring they enjoyed the process. But while Harriet had some background and experience having studied business at university, Kieran's knowledge was limited.
After being made aware of the Outset programme by a friend on Facebook, Kieran did some further research, and then contacted the team.
'Even though the course was all online, I really liked the idea of the programme being targeted to my local area, as I knew it would be a good place to start building up local contacts and networks,' says Kieran.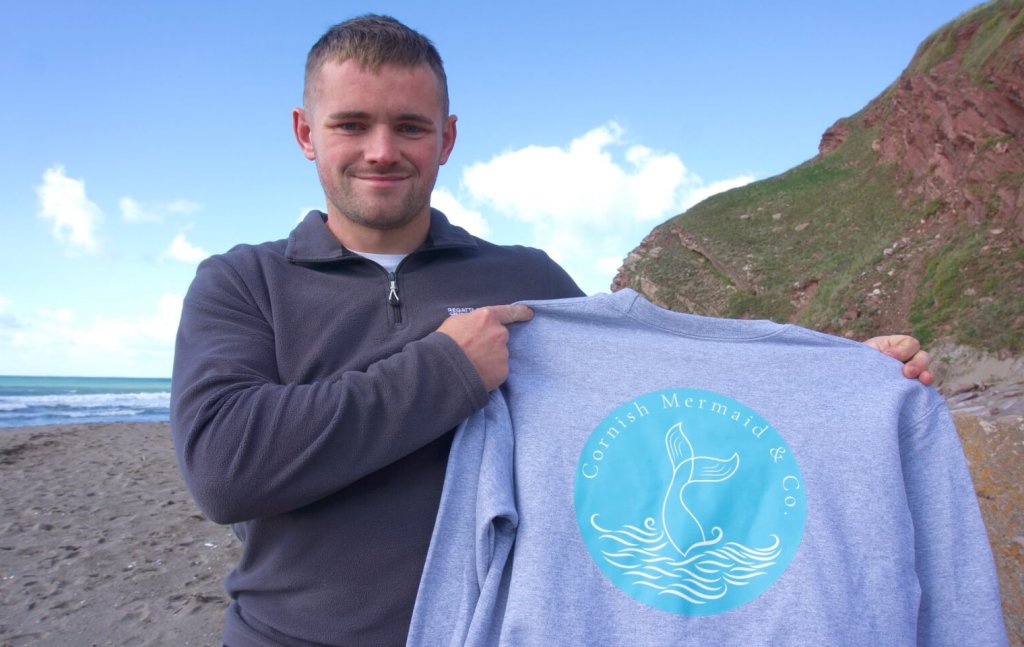 Signing up to the Outset Cornwall programme was 'the first official step' Kieran took towards bringing the dream of running his own business to life, and after completing the eight Start Your Business sessions, Kieran and Harriet began to make tangible steps towards launching their business and developing their business plan.
The inspiration for their business was initially sparked by their mutual love of their Cornish home, their time spent in and around the ocean and of course, a strong desire to create a positive environmental impact with their new business venture. Creating a lifestyle beach wear brand inspired by this mission felt like the natural thing, and Kieran and Harriet began to visualise the brand identity.
With them both being from Cornwall, and wanting to capture the character of this place, they began sketching ideas for a logo, before working with a local graphic designer to create their brand and identity. During the summer this came to life and Cornish Mermaid & Co. was born.
Product development began in earnest, and keeping true to their brand values, Kieran and Harriet were determined to find eco-friendly ways to produce their clothing range. They focused on sourcing a supplier who would be sustainable, using renewable energy and non-chemical, ecological inks.
Working on the long-term planning for the business, and with guidance from the Outset team, Kieran sourced a screen-printer based in Plymouth and had a range of samples digitally printed, to test out his designs and ideas.
"This was a great way to speak to people face to face and get feedback on our designs," says Kieran. "Doing real-life customer research was great, and it really helped us identify potential new markets, as we had lots of people encouraging us to do a children's range."
One of the key challenges to starting up a business was the cost of securing suppliers and launching the first collection. Outset Cornwall put Kieran in touch with Outset Finance, providing further advice and support regarding the government-backed Start-up Loans scheme and helping him secure the initial finance, so he and Harriet could take another milestone step towards launching the business.
A major part of the launch plan is of course the e-commerce website. Supported by his Start-Up Loan, Kieran was able to work with an IT technician to help develop the website and combine this with the graphic design work already done for the logo, creating a website that was easy to use and looked good, ready for the brand launch.
Getting the loan in place took a little time, and with some inevitable delays to supply chains Kieran and Harriet's launch plan had to be pushed back a little. However, with patience and hard work Cornish Mermaid & Co. is ready to launch in October 2021.
This is a key lesson that Kieran feels he's learned, the importance of being patient. "Setting small goals and focusing on accomplishing them step by step, instead of chasing a big one, may take you a little longer, but it makes it much more achievable.
"Outset were amazing; I got non-stop support, there was always someone on the end of the phone to help or refer me to someone who could help. I could ping over an email and get a reply straight away."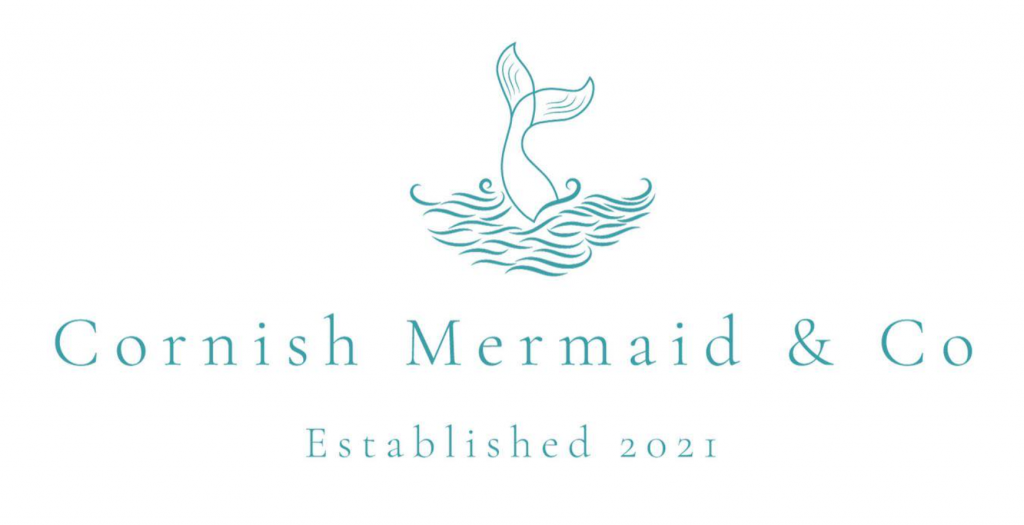 Cornish Mermaid & Co. are now getting ready to launch their first collection online and at local markets throughout Cornwall this coming season. Be sure to keep an eye out for their gorgeous brand!
Visit their website here: https://www.cornishmermaidandco.co.uk
Follow their social media here:
Instagram:https://www.instagram.com/cornishmermaidandco/