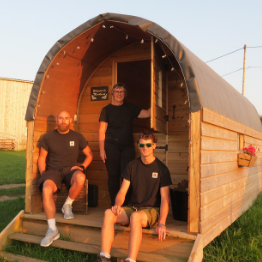 December 4, 2020
Atlantic Horizons
Sharon and Bradley's story
Bradley Olde was a super fit and healthy twenty-year-old, when, in 2015, he suddenly collapsed whilst out for a run. He had a cardiac arrest and suffered a severe brain injury as a result, changing his life forever.
His recovery took time, but with determination and the support of his close-knit family he knew that there was something he could do to help himself on his path to recovery as well as support people in the same position.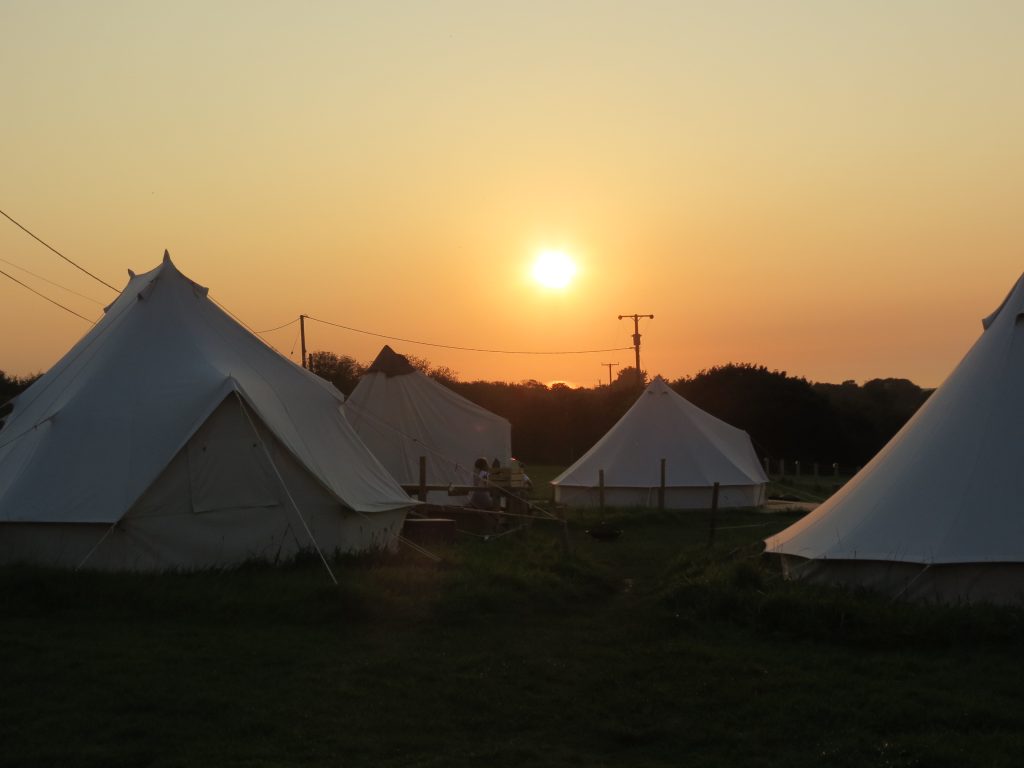 Brad decided, along with his brother, Alex Boardman and parents Sharon and Charlie Olde, to set up a glamping business on their beautiful family smallholding near Bude. The aim was to provide accessible, activity holidays for those recovering from brain injuries as well as respite breaks for carers and relaxing holidays for families and lovers of the outdoors.
Sharon says, "After Brad had his cardiac arrest, it was really hard for him to get back into any kind of outdoor activities or sports, there was nothing in the area. You need stimulation when you've had a trauma of any kind, so we decided to create a place for people who needed that too."
Brad agrees, "Growing up in North Cornwall, adventurous activities were part of my daily life as well as my passion and I wanted to share my expertise. Since my cardiac arrest, it has been my dream to help other people with brain injuries enjoy this beautiful part of the UK."
Plans for the business were underway at the start of 2020, when Sharon saw an advert on Facebook for Outset Cornwall and the family decided to get some business start-up support and training.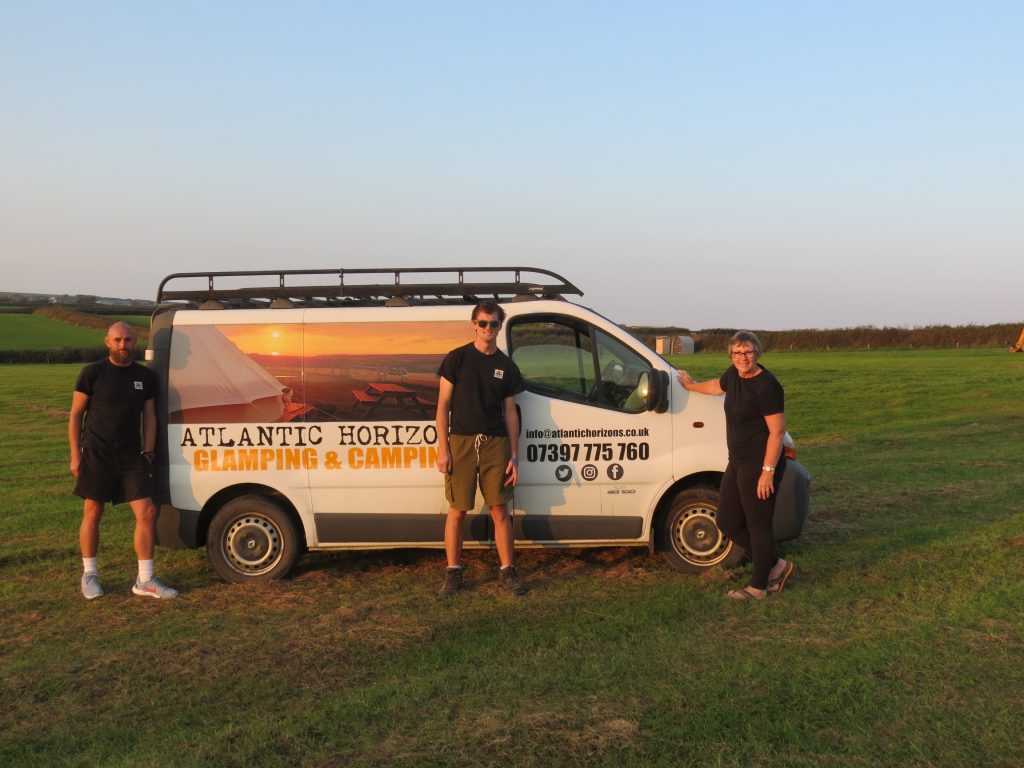 She says, "At 63 I thought I was too old to learn something new or start a new business, but since Brad's injury, his memory isn't as good as it used to be, so I attended the business sessions to support him. When the coronavirus lockdown hit and they said everything would be online, I wasn't sure I wanted to continue, but it really worked. I was surprised how good the sessions were and I thoroughly enjoyed it."
Brad continues, "Outset Cornwall has really helped make this project a reality. I attempted college and university in the past and didn't get too far, but Outset was far more realistic and practical for what I required. It was easy for me to specify what I wanted to do for the business and pinpoint the things I needed help with."
Atlantic Horizons is a cosy and tranquil retreat with six glamping bell tents and eight camping spots. All facilities are completely accessible, from the wider doorways and ramps in communal areas to the accessible compost toilets and eco showers. The team have worked with local disability support groups to make sure that they test and improve every part of their business so that it can support people recovering from trauma.
The covid-19 crisis meant their inaugural season was shorter, but the huge demand for holidays within the UK and outdoor camping experiences has given them an enormously busy first year.
Sharon says: 'We've had a lot of guests come to us who have told us they have had a brilliant time. People have been desperate to get away and we've been able to give people freedom and space to enjoy the great outdoors."
The future looks exciting for Atlantic Horizons. The family are building an accessible shepherd's hut so that they can offer year-round accommodation and are introducing themed retreats include running, kayaking, surfing and bushcraft to boost the confidence of people who have had brain injuries or trauma in their lives.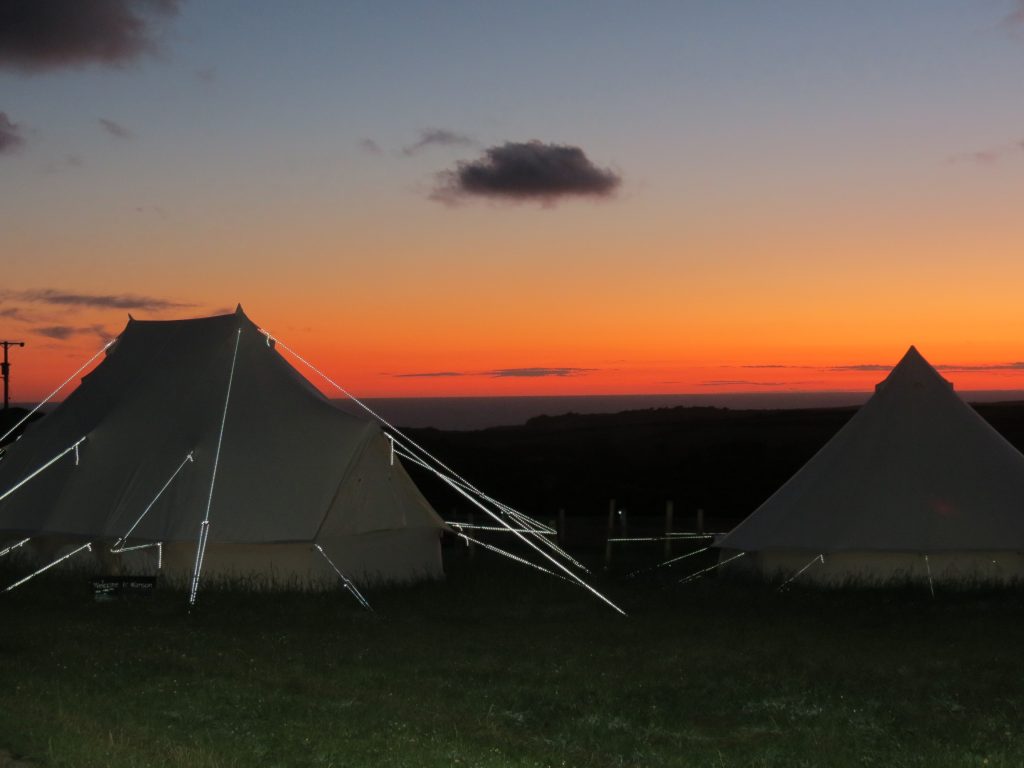 Brad's brother and business partner Alex says, "It has been a long and hard journey for Brad who has always maintained such an admirable and determined view on his changed life. He works so hard and continues to inspire myself and the rest of the team to pursue exciting new plans for the site. We have learned that you really can do what you put your mind to with some positivity, determination and passion. I'm always grateful he is with me to share this venture!"
"If you have a dream or a business idea in mind, you should go for it" Brad advises. "The Outset tutors were so up on their game. They knew everything, you could ask any questions and they knew how to help. They really encourage us to do thorough market research and that has really helped us to understand what has worked well this first season and what we can work on for next year."
Find out more about Atlantic Horizons here – www.atlantichorizons.co.uk